Technology, Vocational, Information and Business Education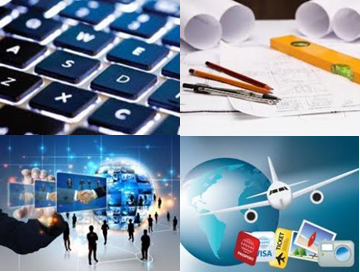 Welcome to the TVIBE Faculty.
The subjects delivered in the Faculty comprise Technology at KS3, KS4 and KS5, Vocational Education (BTEC) at KS4 and KS5, ICT and Computer Science at KS3, KS4 and KS5, Business Studies at KS4 and KS5 and Economics at KS5.
The Faculty has classrooms, ICT suites and workshops on all three sites across the campus.
The Head of Design and Technology is Mr R Winter and the Head of Food and Textiles is Mrs L Marshall
The Technology Departments consist of 7 highly-qualified teachers and 2 support staff who deliver Technology across all the Key Stages. There are currently A Level classes offered in the subjects of Systems and Control (legacy) and a new A Level in Design and Technology Product Design.
At Key Stage 4, students can study Design and Technology GCSE with different optional 'routes' based around Electronics, Engineering, Graphics and Resistant materials options.
In the Food and Textiles specialisms students can study GCSE Food Preparation and Nutrition, Technical Award in Hospitality and Catering or Technical Certificate in Fashion and Textiles (equivalent to a GCSE).
We also offer a Level 1 or Level 2 Certificate in Engineering Technology. All Key Stage 4 subjects operate as a 3 year option.
Whilst there is a large practical element to these courses there is also a wide-ranging theoretical background to each Design and Technology area that students must master, and a requirement for students to produce evidence of the design process by way of portfolios.
Students make extensive use of IT and computer based design and manufacturing in all stages of the curriculum and the department works with cutting edge technology in at every key stage.
Interactive whiteboards, CAD and CAM systems, several laser cutters, 3D Scanners and five 3D printers are available to teaching staff in specialist rooms. The department also has access to its own specialist ICT suites as well as four well equipped workshops, two specialised food rooms and two textiles classrooms.
In the last two years the department has won prizes in the National Starpack Competition for Graphics and is ranked 8th out of 300+ schools in the national Greenpower electric race car competition, as well as competing in the TV series of Robot Wars on BBC2, due to be aired in 2017.
The College also has strong links with local engineering firms, and students have worked with engineers from Fluor, URT composites and Fraser Nash Research in after-College STEM activities.
There is a large variety of extra-curricular activities offered, including a robotics club, graphics club, scrapbooking club, cookery competitions, Greenpower Electric race car club and various STEM activities organised for enrichment days and the College's gifted and talented program.
The Head of Vocational Education is Mr S McKay.
The aim of the Vocational Education (VE) Department is to follow the Applied Learning ethos of 'learning by doing'. As such, the VE Department offers a wide range of business and vocational courses. The department offers a range of Level 3 BTEC courses in Health and Social Care, Business and Travel. Level 2 courses are available in BTEC Children's Play, Learning and Development.
All subjects are delivered by specialist teachers and students have computer access every lesson. Rooms throughout the department are equipped with interactive whiteboards. The VE Department's teaching is practically based and many educational visits are undertaken by the department. These visits enhance the students understanding of the subjects they are taught.
The department is proud of its industrial links which include The Hogs Back Brewery, Go Ape, local care homes and primary schools, the Merlin Group and Proctor and Gamble.
The department also offers a wide range of extra-curricular activities such as Young Enterprise which gives students the opportunity to start and run their own businesses. We also take part in national competitions such as The Student Investor Challenge and Target 2.0.
The Head of Vocational, ICT and Business Education is Mr M Powell.
The VIBE Department consists of five ICT and Computing specialist teachers and three Business and Economics teachers. All are fully dedicated to raising standards in their specific subject areas and have contributed to the department's excellent reputation for achieving outstanding examination results at all levels.
A wide range of IT examination courses are run including GCSE and A Level Computer Science, Cambridge Nationals, the European Computer Driving Licence, Creative iMedia, and Level 3 BTEC ICT. There is a strong emphasis on programming in all years and some students are now writing their own applications.
The department runs an Animation Club which has proved to be very popular with all year groups. The quality of the animations has been exceptional and some were entered for 'Animation 16' - the annual UK schools computer animation competition. We have also been fortunate enough to have won prizes in the last years.
Within Business Education we offer both GCSE and A Level Business Studies and also A Level Economics. Students studying Business Studies and Economics will have the chance to take part in a number of visits to organisations to enrich their experiences of the subject. There is also the chance to become involved in national competitions such as The Bank of England 'Target 2.0' competition and IFS Student Investor.
The department is well resourced with three thirty-station IT suites and five twenty-station suites, all of which are predominantly used by the VIBE Department.
The department's ethos is to provide students with the opportunity to experience a range of hardware devices and software packages. Consequently, learning is supported by both PCs and Apple Mac computers running industry-standard and open source software.