Film Studies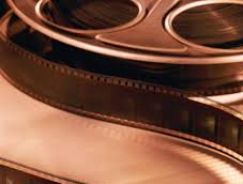 Film Studies involves studying all aspects of film, including the contexts in which films are made, distributed and viewed by audiences around the world. Although there is some practical production work - you actually make films - the emphasis of the subject is on studying film. A significant part of both the AS and A2 courses involves the close study of the Hollywood mainstream and British filmmaking as well as independent and alternative films. This should mean that you'll be introduced to everything from the latest Hollywood blockbusters to British, European and World cinema.
Background Needed
No prior qualification is required, although 5 Cs are required at GCSE and we would prefer B grades in English. Although there is a practical component — this is an essay writing subject and textual analysis draws on and develops the skills of written expression.
Suitable Combinations
While Film Studies is a relatively recent A Level, it is well established and fully recognised by all universities. It could be combined very successfully with Humanities, ICT, Drama and the Creative Arts subjects and it complements Media Studies.
Whatever your other subjects, Film Studies offers you the opportunity to work on, what is for many people, a principal source of imaginative and aesthetic pleasure in the contemporary world.
Key Stage 5
A Level - WJEC
The Syllabus
AS - areas of study will include:
Analysis of film texts: A consideration of the ways in which the following elements create meaning for the spectator - narrative, genre and technical codes such as camera work and sound.
Creative Work: An idea for an original film, and a storyboard or screenplay for one sequence, or a short film, supported by a written evaluation.
The Cinema Audience: How do you respond to the unique experience of cinema going? Why are stars important? These questions and more will be explored.
The Cinema Business: a study of finance, production, distribution and exhibition within the British and American film industries.
British and American Cinema: a representational study of one topic and a close study of two key texts.
The course focuses on personal response to film and develops a deeper and sophisticated understanding of your position as an audience member, spectator and consumer of film.
A2 - Year 13
In A2 students focus on a more diverse range of film forms, styles and periods. A2 Film Studies draws on the cinema literacy developed through the AS course and includes:
An independent research-based study
Creative work: screenwriting, documentary planning or film making
Studies in World Cinema
A single film study
Spectatorship and documentary.
We offer a range of extra curricular trips and activites from occasional film trips to visiting film museums. The main trip however is every 2 years to either Los Angeles or New York.
Progression after A Level:
Although by no means a vocational qualification, the practical work on this course, from the film making or storyboarding at AS to the scriptwriting and film-making of A2, is a major component (25%) and provides skills for confident individual engagement with the creative industries of the future.
Equally, the emphasis on personal response within more theoretical debates and frameworks is an excellent preparation for university academic work.
Contact:
HOD: Mrs Seys
Phone: 01276 457600
Email: k.seys@collingwood.surrey.sch.uk
To see examples of students' work, please visit our departmental blog: Screenagers.me