Film Studies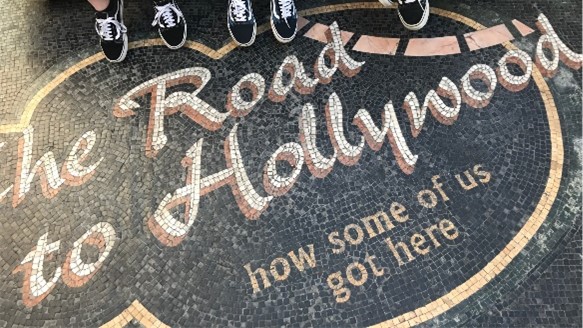 Film Studies involves studying all aspects of film, including the contexts in which films are made, distributed and viewed by audiences around the world. Although there is some practical production work, making a short film and writing a screenplay, the emphasis of the subject is analysing film. A significant part of both the GCSE and A Level is the close study of a range of film making and how aspects, such as ideology, narrative, spectatorship and auteurship, affect how we find meaning in a film. Students will therefore be introduced to texts that will make them both think and consider the purpose and intention of film making in a new and complex manner.
Background Needed
GCSE
No prior background needed, however students need to be willing to use analysis and writing skills throughout the course.
A Level
No prior qualification is required, although 5 Grade 4s are required at GCSE and it is a necessity to have achieved a Grade 4/5 in English. Although there is a practical component, this is an essay writing subject and textual analysis draws on and develops the skills of written expression.
Suitable Combinations
Whatever your other subjects at both GCSE or A Level, Film Studies offers you the opportunity to work on, what is for many people, a principal source of imaginative and aesthetic pleasure in the contemporary world. Film is a medium that allows people to consider powerful storytelling, express political opinion and to educate audiences in a range of important worldly topics.
Film Studies is fast becoming a well-established GCSE and A Level. The A Level is fully recognised by all universities for its analytical and communicative nature. It could be combined very successfully with English, History, ICT, Drama and Media Studies.