Library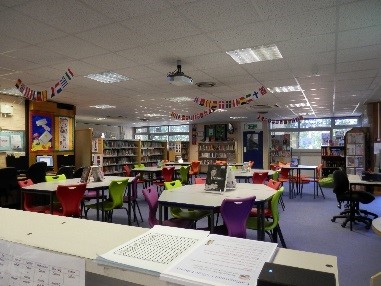 The Library is situated in the LRC on the ground floor. It is open every day from 8.00am until 4.00pm, managed by two Learning Resources Centre Managers.
The Library has approximately 25,000 books of fiction and non-fiction, spoken word CDs and DVDs. We also have a 'Kindle' bar which students can use to access e-books at break times and lunch times.
Students may log on to the Library from home to search the library catalogue, see their loans and reserve books by using this link: http://oliver.collingwoodcollege.com
The books may be borrowed for a period of two weeks. Students in Years 7-11 may borrow up to six books at a time. Sixth Form students may borrow up to twelve books and can keep them for four weeks.
The Library has 21 computers for students to use. These are linked to the College network and provide access to the internet.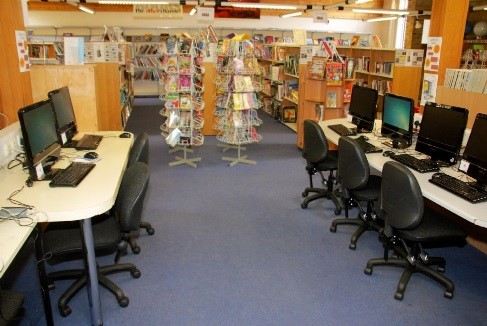 There is seating for 50 students. Classes and intervention support groups regularly come to the Library with their teachers to use the various resources.
Activities in the Library
We organise different activities throughout the year including reading activities, Kahoot games, board games day, colouring and painting,
Celebrations in the Library
We celebrate a range of festivals, ethnicities, communities, history, science and author lives (e.g. Roald Dahl day).
Author Visit
During the course of the year the Library organises Author visits for different year groups.
SLA
The Library is also part of the SLA (School Library Association) network which helps us provide the latest information.
Library Lessons
The Learning Resources Managers provide a library skills programme for Year 7 students during their first year. They also run a reading group throughout the year and further research skills lessons for Year 8 students.
DofE Students
Throughout the year DofE students volunteer in the library and complete various projects.
To view the Collingwood Library Stock Management Policy please click here.