Courses Offered
OCR A Level
Students will take the OCR Law specification that has three components: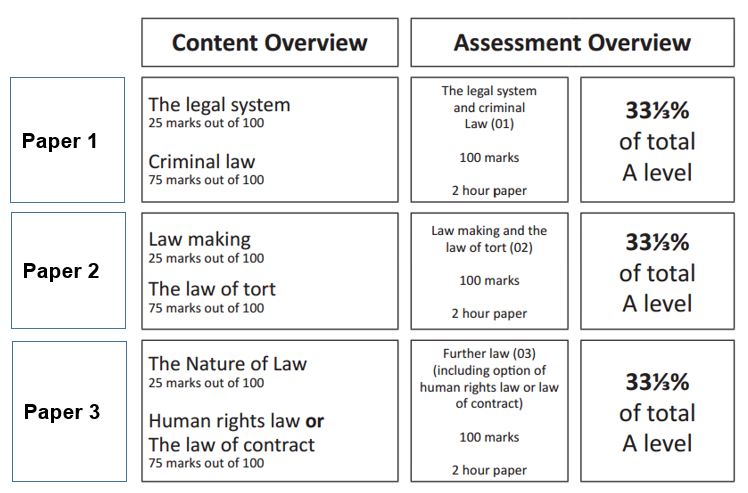 What issues do we learn about on the course?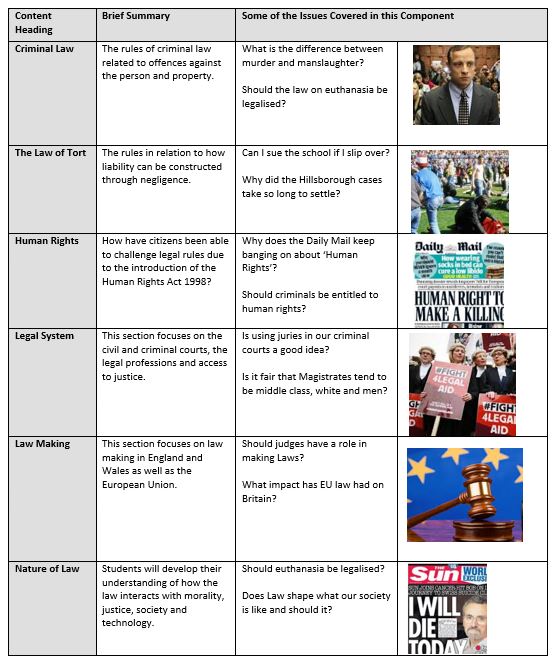 What do the students that have completed the course think about it?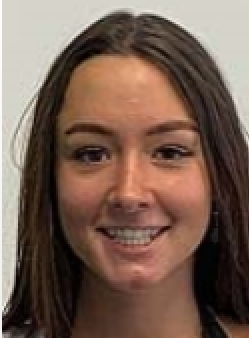 "I took law as I knew it would be a subject in which I would learn about current affairs and laws that affected me as an individual in the UK, while also understanding that this subject would be somewhat eye-opening and particularly interesting. Throughout the subject I enjoyed learning my capability of applying old cases to scenarios, particularly when it comes to criminal law as well as looking at the inconsistencies within the law and how to correct them in an ideal world. I also enjoyed learning the process in which laws are made, and the lengthy process Parliament go through to ensure that laws are fully scrutinised. I personally believe taking law has not only helped me apply cases to scenarios however, I feel a lot more confident in asking questions about certain things within the law that don't correlate with past cases. I also feel as if my debating skills have fully developed more, as within law you are able to delve into debates with your classmates and pull up certain issues that other people possibly hadn't noticed within a case. I further believe that taking law has secured my decision for the future whereby I will be starting full time work in a law firm; I was very undecided with my career path, but I enjoyed law so much that this route is definitely the way I wish to go." Becky - Past Law Student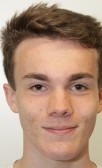 "I have been accepted onto a policing course. Learning about fatal and non-fatal offences gave me a real advantage during the application process and is what made me interested in becoming a police officer in the first place. The head of department is a law specialist which meant he could really tailor my reference to help me get onto the course by emphasising how I have gained relevant knowledge throughout the course." George - Past Law student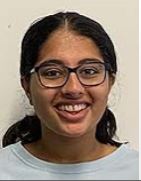 "I was interested in taking law to broaden my knowledge on the subject, which in turn would help me in pursuing my chosen career as a lawyer. I was drawn towards law through the taster day that was held in Year 10.  Having an existing interest in current affairs and debating, I liked the sound of the topics that we were going to cover.  I knew that law would add a layer of understanding to current topics that are unfolding worldwide. Ultimately, law is intertwined with our daily activities as well as broader society in general, and so everyone stands to learn more about the society that we live in should they choose to pursue it as a field of study."  Shree Singh - Past Law Student
And if you plan on taking Law at university, you should do yourself a favour and study it at A Level as it gives you a massive advantage over those that are studying it at University for the first time, especially if you have to sit a legal entry exam to get on the course. Past students that are now studying Law at University:
Law qualifications open up doors to many careers, like with these people below: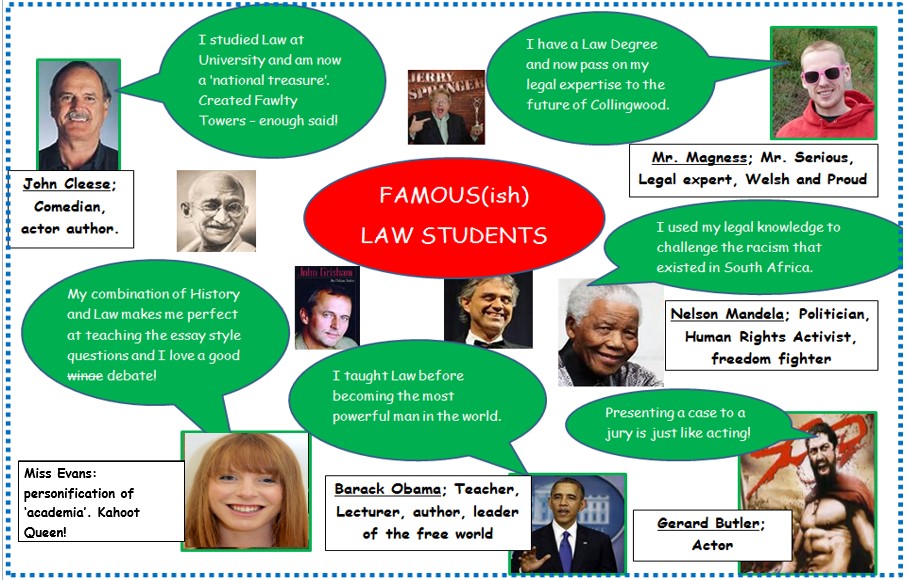 What do the questions look like?
Section A of each paper is made up of shorter knowledge questions: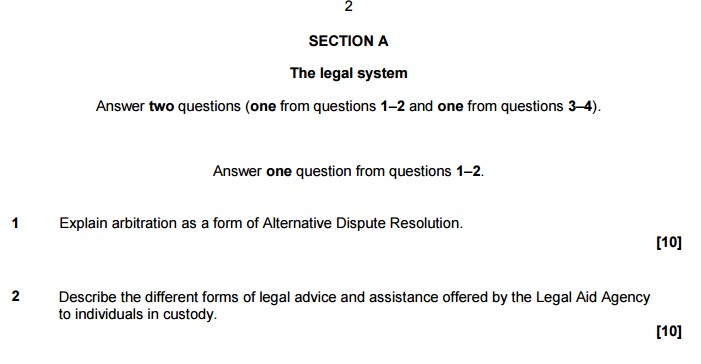 Section B is scenario based whereby students apply the law to given scenarios: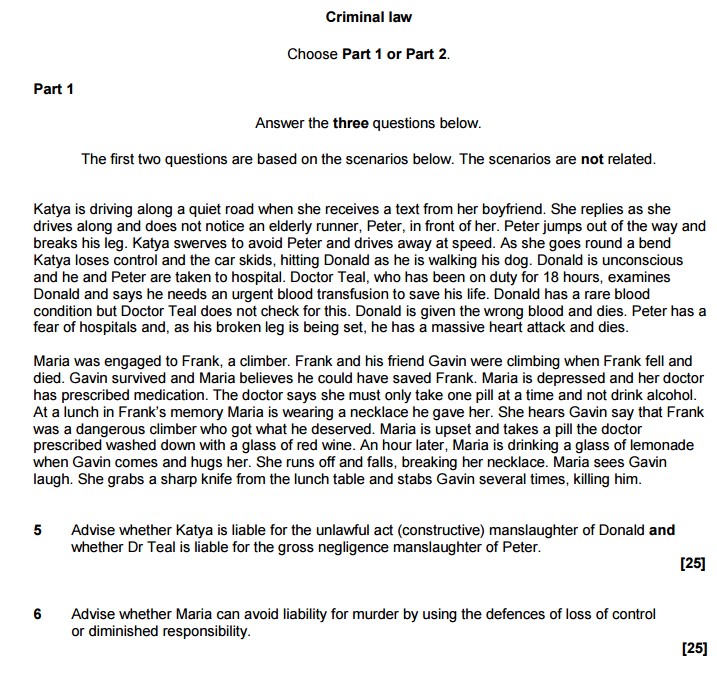 Enrichment Opportunities
We currently offer a bi-annual trip to Parliament and the Supreme Court for students that complements our course where we study Parliamentary Law Making.
What qualifications do I need to take the course?
Minimum of 5 GCSEs at Grade A*-C (or equivalent under new number system).
Progression:
Further study of Law or related subjects in higher education and a range of different career paths. For example, Barrister, Teacher, Armed Forces, Company Secretary, Legal Executive, Solicitor, Police Officer, Civil Servant, Retail and Business.
So, in summary, why take Law at Collingwood:
It is extremely interesting
You will be well taught
More students from working/middle class backgrounds should take law
Your future prospects will be good
You love to participate in a good debate/argument!