Courses Offered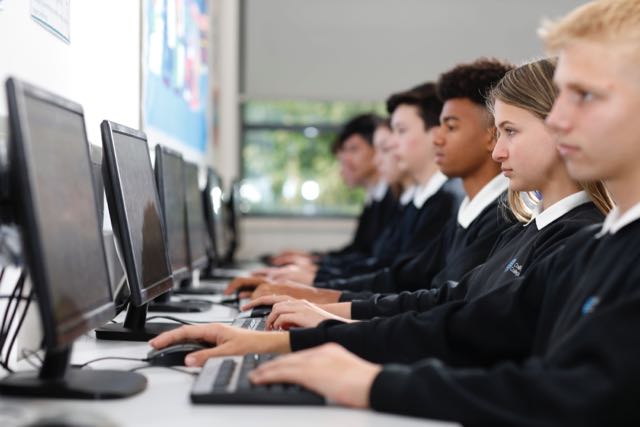 The Team

Mrs A Boyce, Mrs D Brunton, Ms H Jones, Mr M Powell

Key Stage 3
All students will follow a three-year curriculum which focuses on the following areas:
Computer Science - problem-solving and introduction to programming
Information Technology - use of applications and consideration of e-safety, privacy, ethics and intellectual property
Digital Literacy - basic functional skills, such as the ability to use Office 365 applications, etc.
Careers - introduction to various careers software packages, CV creation, skills and attributes activities.
Each student receives one lesson a week in Years 7 and 8 and one lesson a fortnight in Year 9, in which they learn essential ICT and Computing skills through the use of industry-standard software.

Key Stage 4

As part of the options process we also offer GCSE Computer Science and Cambridge Nationals in Creative iMedia.

Key Stage 5

Computer Science A Level is offered at KS5 and provides excellent progression for those who have already studied it at GCSE, although this is not a prerequisite. We also run BTEC Extended Certificate in Information Technology.