Courses Offered
GCSE AQA English Language
GCSE AQA English Literature

GCE Edexcel English Literature
GCE Edexcel English Literature and Language Combined
The Team
Miss L Angell, Mr I Baird, Mrs J Cooper, Miss C Jenner, Mrs R Jones, Ms A Lane, Mrs S Marden (Assistant Head of Department), Miss R Ransom (Head of Department), Mr M Ruffles, Dr R Sinclair, Mrs E Wright (Assistant Principal).
Key Stage 3 Curriculum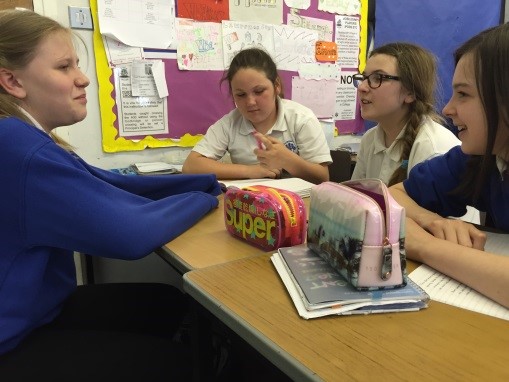 In Years 7 and 8 students study a variety of topics. Under new government legislation, KS3 will no longer be assessed using levels. The English Department, working alongside local primary and secondary schools, has devised a clear and detailed assessment criteria which will be focused on English skills in particular. Students will be assessed half termly using different foci. All assessment objectives are tailored to meet the skills needed for GCSE English.
During the two years, students are exposed to a variety of skills sets, including speaking and listening, reading and writing. The speaking and listening units cover an assortment of tasks, e.g. individual presentations, paired and group discussions and role-play. The students also study a range of modern and pre-twentieth century texts. To ensure that texts are current and of interest, we use student voice to help dictate the texts that we buy. Students are required to give personal responses to these, both written and oral. They write for a wide range of audiences and purposes (including letters, diaries, reports and narrating persuasive, instructive, informative and analytical writing).
Key Stage 4 Curriculum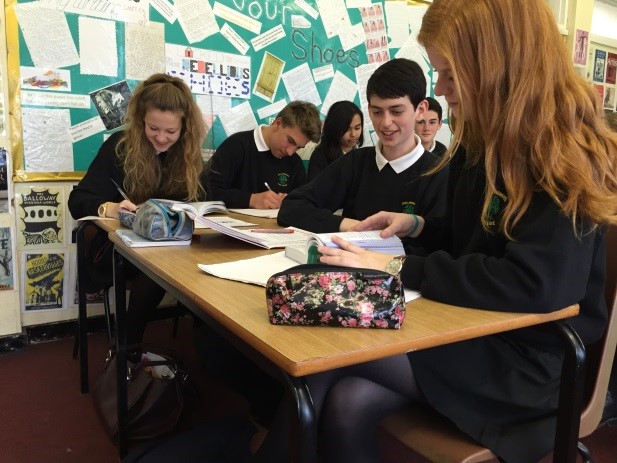 From September 2015, all schools began new certifications in GCSE English. These GCSEs will no longer be graded in letters but by numbers. All students will leave Collingwood with an English Language and Literature GCSE graded 1-9.
Study in both Language and Literature in Years 9, 10 and 11 builds upon the foundations laid down in Years 7 and 8. The content and themes of lessons should reflect the student's increasing awareness of the world around them. Although we do not offer accelerated GCSE at Year 9, we do ensure that this is treated as a foundation year and all units of work and assessments mirror that of the real GCSE course.
All students are entered for English Literature. During the two years, students will study two novels (or a modern play), a selection of poetry and a Shakespeare play. They will develop their argumentative, persuasive, narrative and descriptive writing and, due to the coursework elements being removed from new GCSEs, will gain valuable skills in timed conditions writing.
Years 10/11 students will study both AQA Language and Literature and will achieve two separate GCSEs. Students are also required to complete the Spoken Language element which is a separate certificate grading students on their speaking and listening skills.
Key Stage 5 Curriculum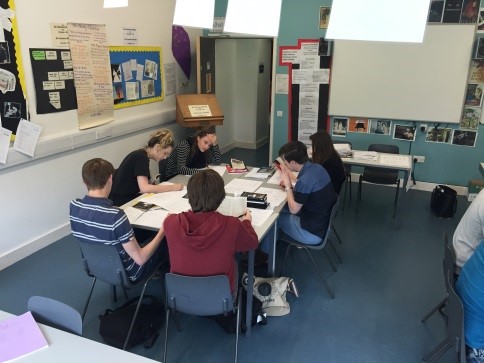 A Level English at Collingwood, whether a study of Literature, or Language and Literature, aims to foster the enjoyment of both reading and writing. In an informal seminar atmosphere, students are encouraged to participate in lively discussion, analysis and consideration of a variety of both literary and non-literary texts. Students follow the Edexcel GCE.
Those who did not achieve the required Grade 4 at GCSE are able to retake an exam in Year 12 as part of the English Mature class. Students will complete the AQA English Language course.