ASCT Mango Tree House, Phillipines
ASCT have worked in the Philippines since 1975, providing loving care, family support and education to hundreds of deprived children. They currently have almost 300 children in their care, many of whom have been abused, abandoned or neglected. In the 35 years since the work of ASCT was started, they have watched the children supported by their sponsors grow as they turn their lives around. ASCT have seen them graduate from high school and college – becoming teachers, social workers, nurses and policemen.
ASCT have three projects:
Grapevine Project: Extended Family Care is offered to those youngsters who have loving families, but whose financial situation means that they have to work rather than attend school. By providing financial assistance, and regular support and contact through home and school visits, ASCT aim to help them gain an education and break out of the cycle of poverty.
Cashew Tree: Provides accessible pre-school education for 200 4 – 6 year olds on the edge of Payatas rubbish dump on the outskirts of Manila. This purpose built school runs classes for the poorest children from the most disadvantaged families who exist solely by scavenging through rubbish for anything of value.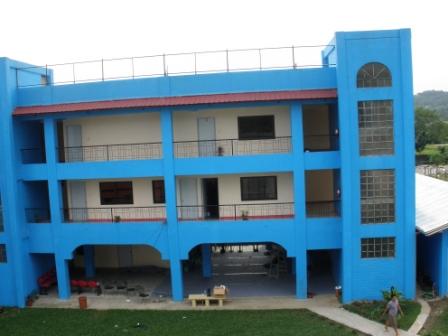 Mango Tree: Provides residential care in a family-style home for up to 50 children who have been abandoned, neglected or abused, all come from very poor backgrounds. They all go to school or college locally. They can stay with us until they have completed their education, at whatever level, or they decide to move on.
Collingwood College has supported ASCT since 2004 when the then Year 7's sponsored a boy called Marlon Anata. Since then the support has grown and now 6 children are sponsored; Jericho, Jerald, Jhercee, Marry Jane, Millicen and Princess-Shien.
The sponsorship is a two way relationship with cards and letters exchanged throughout the year. Collingwood also receives school and general reports on how the children are progressing both academically and within their home environment.
ASCT have recently built a new Mango Tree House. Over the next few years it is hoped to increase the children looked after at all three projects. This will be done gradually taking care to expand in a sustainable way while making sure the existing children are well looked after.
If you would like to find out more about any aspect of ASCT's work please contact Alison on 01276 707633 or office@asct.org.uk. Alternatively visit www.asct.org.uk.
Asian Students Christian Trust
Registered Charity Number 272328
Fax: 01276 707567