Year 9 Footballers Continue their Winning Ways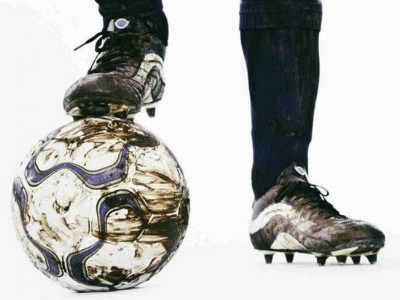 Comprehensive 8-0 win over St Paul's, Sunbury.
The Year 9 footballers continued their winning ways with a comprehensive 8-0 win over St Pauls, Sunbury in the National Cup on Monday 7 November.
The boys started brightly and were soon dominating play with some slick passing orchestrated by Oli Ewing and Josh Ford in the middle of midfield. The boys soon took the lead with a well taken goal by Jakob Carl. Further goals from Oli Ewing, Stanley Grosch and Charlie Hawes ended the first half with a 4-0 advantage.
In the second half the boys continued to press and worked hard to maintain possession. The back four continued to be dominant when needed and passed the ball out well throughout. Further goals from Jakob Carl (2), Oli Ewing and Joe Terry sealed a fine victory for the boys and progressed them into the 4th round where they will come up against Bishop Thomas Grant School.
Team: Jacob Cowler, Cameron San Emeterio, Joe Terry, Callum Gunn, Alex Emery, Stanley Grosch, Oli Ewing, Josh Ford, Charlie Hawes, Kyle Odendaal, Jakob Carl, Dan Simmonds, Lewis Collin and Jonathan Marsh.
Man of the Match: Joe Terry
Mr Andrews - PE Department