Local Derby Ends in 4-1 Victory for Collingwood's Year 11 Team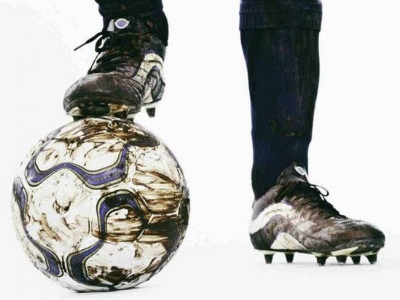 Collingwood's Year 11 team are victors over Tomlinscote.
This Collingwood/Tomlinscote derby started off at a fiery pace. For the first ten minutes Tomlinscote dominated possession but could not get any clear cut chances. However, it was Collingwood who first broke away when Elijah Anyan burst down the right wing, before whipping the ball across Tomlinscote's 6 yard line for Joe Burrell to tap in at the far post. But Tomlinscote soon struck back when a floated ball into the box was struck in from close range. This again left Tomlinscote with momentum and they almost struck in another when a similar ball was floated in and kneed towards goal. However, Scott Heard was equal to it, pulling off a miraculous fingertip save. Collingwood soon managed to convert another, as Harry Rice flicked a great ball round the corner into the run of Joe Burrell who finished calmly claiming his second of the half.
After a brilliant first half performance by Collingwood they continued with the same hunger and drive into the second half and soon found the back of the net again. Once again, Elijah Anyan burst down the right wing into space before lofting his cross to the back post where Callum Palmer drove his header into the Tomlinscote net. At this point Tomlinscote tried to get back into the game by dominating possession, however they did not create many chances and only really worried Collingwood's defence with one long shot that zipped over the bar and one lofted cross which was cleared off the line by Calum Wright at the back post. Tensions were still high as one goal would put Tomlinscote back into the match. Late into the second half Collingwood managed to seal the game with an amazing solo goal by Beeshesh Rana, who dribbled the ball from the half way line all the way down the left hand side of the pitch before cutting inside and slotting the ball through the legs of the Tomlinscote keeper at the tightest of angles. The outcome was now pretty much decided and soon after the whistle blew.
Team: Scott Heard, Calum Wright, Gavin Cox, Callum Palmer, Ryan Monkham, Connor Pearson ©, Elijah Anyan, Harry Rice, Beeshesh Rana, Sonam Gurung, Joe Burrell, Jake Hughes
Connor Pearson © - 11G