Year 11 District Cup First Round Match: Collingwood vs Robert Mays 6-2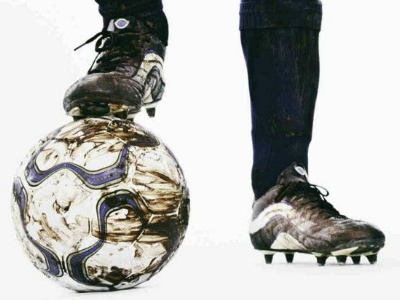 Year 11 football team beat Robert Mays 6-2.
Collingwood started off strong right from the whistle eager to prove a point after last week's poor performance, dominating the game. Collingwood created multiple chances early on, only being denied by some good saves from their goal keeper and the odd shot missing the target.
Collingwood continued to build the pressure, passing the ball around nicely and keeping Robert Mays in their own half. Half way through the first half the sustained pressure was rewarded as Beeshesh Rana slotted the ball into the bottom right corner claiming a well-deserved goal matching his good performance. However, soon after, Robert Mays managed to level the score despite the sustained pressure from Collingwood, as one of their players drifted into the box unmarked and volleyed the ball in at close range. Fortunately, this did not shake Collingwood who finished the half as dominantly as they started only lacking the clinical finishing needed to put the game to bed in the first half.
After the break Collingwood again continued to dominate the game, however Robert Mays were playing much better football than before and were trying to work their way back into the game. Nonetheless, Collingwood hit the back of the net for the second time soon after with Ryan Monkham's bullet header from Elijah Anyan's beautifully lifted cross. No more than five minutes later Jake Hughes scored another, having created chances consistently all game.
Collingwood continued the pressure and again managed to score after a great passage of passing play, finished off by Joe Burrell who bagged his second of the season with a nice flick into the open goal. At 4-1 Collingwood thought the game over, but Robert Mays managed to score another goal from a cleared corner. On any other day Scott Heard would have collected the ball but he flapped at it and only managed to clear it into the feet of one of their players who tucked it in from a matter of yards. Slightly shocked, Collingwood quickly followed with some more good passing tucked away by Beeshesh Rana outside of the box to claim his second of the day. In the last minutes of the game Gavin Cox burst forward from the Collingwood box after clearing a corner, four swift passes later the centre back found himself one on one with the goal keeper and calmly tucked it away. Collingwood felt happy with their performance but were well aware that against stronger opposition the defensive errors will be punished.
Team: Scott Heard, Calum Wright, Gavin Cox, Shane Clifford, Callum Palmer, Ryan Monkham, Connor Pearson ©, Elijah Anyan, Harry Rice, Beeshesh Rana, Sonam Gurung, Joe Burrell, Jake Hughes
Connor Pearson © - 11G