Leaders for Leaders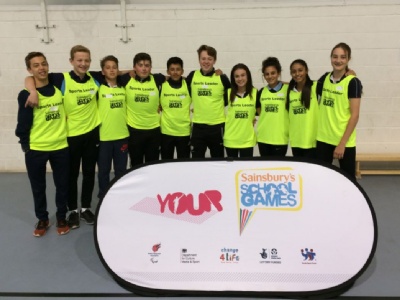 A confident, smartly turned out and skilful group of Year 11 Sport Leaders represented the College on Tuesday 11 October developing the leadership skills of pupils in Years 5 and 6 from our local feeder Primary Schools.
Our students endured 3 hours of leading, supporting and coaching the Primary School pupils through their understanding of how to lead sports activities in their own schools.
Surrey Schools Games Organiser Miss Sarah Williams commented on how our facility significantly raises the profile of this event and how wonderfully confident, proactive and professional our Year 11 students were.
A massive well done to our Year 11 Sport Leaders and a huge thank you to both the office staff and those subject teachers that supported these students with this opportunity.
Ben Dillamore, James Barnett, Adam Carter, Zack Barkham, Ubaid Kayani, Cameron Reid, Abby Ford, Morgan Crouch, Jess Subbiah and Becky Storer.