Year 11 County Cup Match: Collingwood vs Cheam High School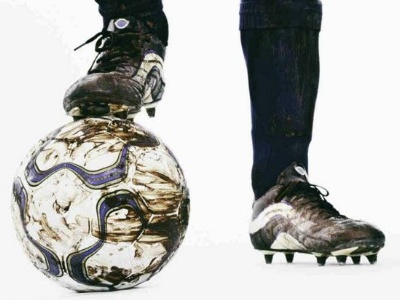 Collingwood achieves a 1-0 win after a tough match.
Cheam arrived earlier than expected and were out on the pitch warming up before most of the Collingwood team had changed! This meant Cheam started the first half the dominant team, although they created very few chances.
On Collingwood's small home pitch it is difficult to get in behind the defence and get a shot off, therefore most of Cheam's attempted shots were outside the penalty box making it easy enough for Collingwood to block, stopping the ball before it got anywhere near goal. Despite various changes to the Collingwood defence due to the absent Calum Wright and Sonam Gurung's early exit, Collingwood stood fast and managed to make it through to half time without seriously testing Scott Heard in goal. Collingwood were, therefore, well aware they needed to up their game in the second half in order to win the match. Following a firm half-time talk from Mr San Emeterio the team came out with a new found drive and regained control of the game, creating many more chances whilst restricting those of the opposition.
Eventually Collingwood broke through, thanks to the introduction of Jake Hughes who played a taunting back heel pass through the legs of Cheam's left back into Joe Burrell's feet, who drove across the touch line before playing a pass to the arriving Connor Pearson on the edge of the box, who swept it home just inside the near post. Although this breakthrough was to the great relief of Collingwood they knew they still had a long 10 minutes to go to the final whistle. Cheam threw everything they had at Collingwood but could not break through, even when gaining multiple free kicks in the last five minutes of the game. Overall Collingwood were happy with the win, despite a disappointing lacklustre performance.
Team: Scott Heard, Gavin Cox, Callum Palmer, Ryan Monkham, Connor Pearson ©, Elijah Anyan, Harry Rice, Beeshesh Rana, Sonam Gurung, James Barnett, Joe Burrell, Jake Hughes, Shane Clifford, Jamie Hobbs
Connor Pearson (C) - 11G