Year 10 Boys Win Second Round of County Cup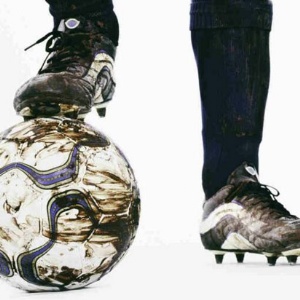 Second round of the county cup Collingwood vs Rutlish - Collingwood 5 – 2 Rutlish
First blood went to Collingwood as they got off to a solid start. A great run and finish by Harry Rice, who chipped the goal keeper from a tight angle inside the box after just 10 minutes put Collingwood ahead. Soon after that Collingwood whipped a ball across the box from a throw on, where Ryan Monkam's deflected shot found Callum Palmer's feet who showed great composure and tucked it nicely under the goal keeper. Collingwood found the net again with a great piece of individual skill and pace by Beeshesh Rana who went around four players and finished well. Rutlish then managed to compose themselves scoring a well worked goal to round the score to 3-1. This half concluded in a confidence boosting last 10 minutes for Rutlish.
The second half started with Rutlish coming out of the blocks fighting, determined not to let Collingwood settle. With this new found sense of urgency they earned themselves a contentious penalty later on into the half. However, fortunately for Collingwood, the player struck it straight over the bar (no doubt due to the tactical genius of Scott Heard – Collingwood goalkeeper). Collingwood then snapped back into the game, remembering Mr San Emeterio's half time team talk and after a couple of attacks scored the all-important first goal of the second half. This was created by a great touch by Calum Wright to Connor Pearson who, under pressure, passed a ball over the Rutlish left back to Callum Palmer playing the ball square into the feet of Beeshesh Rana who smashed it into the roof of the net from close range. Rutlish then replied with a second goal which came from a midfield error and unstoppable pace from their left winger. After Rutlish's second goal it looked like the result would be determined by whoever scored next. Thankfully for Collingwood a corner hit nicely by Elijah Anyan came out to the edge of the box where Harry Rice drilled an excellent left-footed finish right into the bottom corner, earning him his second goal of the game. Shortly after, Shane Clifford (Collingwood centre back) had to come off due to a calf injury, replaced at the back by Sonam Gurung who finished off the game in one of his most reliable performances of the season. Overall it was a great team performance with some fantastic football and great individual performances under pressure from a very strong side.
Thanks to all who came and gave great support for the team.
Squad: Scott Heard, Calum Wright, Jamie Hobbs, Shane Clifford, Gavin Cox, Callum Palmer (1 goal), Ryan Monkam, Connor Pearson ©, Elijah Anyan, Harry Rice (2 goals), Beeshesh Rana ( 2 goals), Sonam Gurung, James Barnett, Sammi Shaw
Connor Pearson - Collingwood Captain