Year 9 Boys Beat Wavell 5-1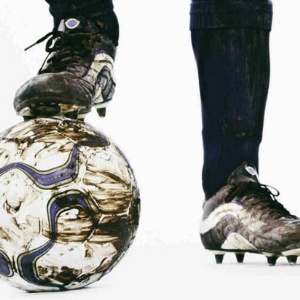 A convincing win for our Year 9 boys' football team.
The Year 9 boys' football team made up for a loss in their last game with a convincing 5-1 win over Wavell School on Wednesday 30 September. A new formation, the arrival of Swarnadeep Rai and the relocation of Thomas Handley up front seems to be working well for the boys. Solid performances from Max Mercadal and Dan Smith made the middle of the park very difficult to break down for Wavell. The pace and striking composure of Thomas Handley has given the boys a new dynamic up front. Xavier Collin continues to play with bravery and strength while some perfectly placed through balls from Luke Mann gave our new striking trio lots of options. All the boys wish the injured Andrew Gunn a speedy recovery!
Goals: Olly Joint, Thomas Handley and Swarnadeep Rai
Team: Xavier Collin, Jake Ravenhill, Dan Smith, Quinn Bowers, Joe Foster, Miles Davis, Max Mercadal, Luke Mann, George Weal, Sovan Rai, Thomas Handley, Swarnadeep Rai and Olly Joint
Man of the Match: Thomas Handley
Mr Beer - Head of PE Department