Year 7 Boys' Football Team Beat Yateley 3-0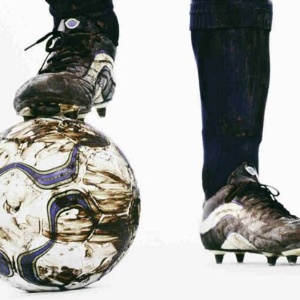 Year 7 boys' football team reach semi-finals of District Cup.
The Year 7 boys football team returned to action on Monday night playing Yateley in the quarter final of the District Cup. The boys having not played together since October understandably started off slowly but soon grew into the game. The weather conditions were very testing and the boys were struggling to find their usual fluency. After 20 minutes a comer from Josh Ford was dispatched by Oli Ewing to put us 1-0 ahead. Shortly after Jacob Carl was played through and he finished well to take us to a 2-0 lead at half time.
The second half started much the same as the first with the weather conditions playing havoc with our passing game. A shot from Oli Ewing was parried by the goalie to Josh Ford who dispatched to put the game out of sight of Yateley. A good 3-0 win by the boys playing nowhere near their best. They march into the semi-finals with a shot at playing at Aldershot's EBB stadium up for grabs.
Team: Joe Fitzjohn, Dan Simmonds, Sean Cullen, Matt Barnett, Josh Ford, Cameron San Emeterio, Stanley Grosch, Oliver Ewing, Jacob Carl, Kyle Odendaal, Braden Watson, Matt Shaw
Mr Andrews - PE Department