Girls' District Cricket Tournaments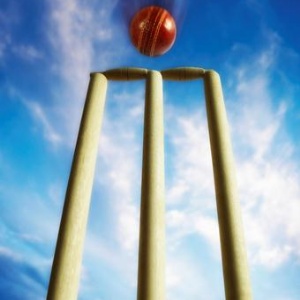 Collingwood hosts Woking District Girls' Cricket Tournaments.
For the last few Monday's Collingwood has organised and hosted the Woking District Girls' Cricket Tournaments. The under 13s played on Monday 10 November with many of the girls playing a competitive cricket match for the first time. They did so well with the standard of cricket extremely high for a local competition. As a cricketer myself I was very impressed. We had a team of Year 7s and they played mainly against Year 8s from other teams, so in a year's time we will be brilliant! The under 15s played on Monday 17 November against teams with a great deal of experience. There was a lovely atmosphere and despite the girls not knowing each other they were extremely supportive.
The tournament was run by the Collingwood Cricket Club general committee which includes: Harry Hunt, Jack Rowlett, Toby Woodland, Ethan Porter, Matthew Beckett, Zack Barkham, Ubaid Kayani, Adam Carter, Laine Collin, Ramin Vasanthakumar, Fazal Syed, Ayush Modi. Particular thanks go to Zack and Ubaid who helped run the training on Wednesday evenings.
Well done to the girls that participated: Afsana Begum 7B, Rabia Hussain 7I, Sivany Vasanthakumar 7I, Olivia Jarvis 7I, Safina Gurung 7D, Khemcehangma Phago 7D, Neha Sandhu 7C, Renee Carr 7C, Natasha White 7C, Shabina Gurung 7C, Courtney Davies 7C.
Miss Robinson - PE Department