Key Stage 4 Girls Net Great Results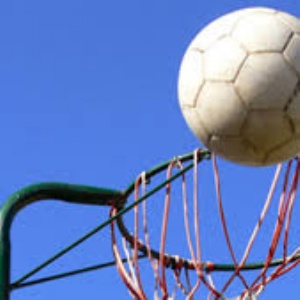 Olivia Archibald and Emma Boughton excel in basketball and netball.
Olivia Archibald (11D) has been playing basketball since she was 9 years old. She has represented Surrey for three years and South East England for three years. Olivia's South East England squad came 3rd last year and 2nd this year, the best any South East team has ever done in the five years that regionals have been running. Olivia is a coach and young leader to the younger players in the National League team and has also become qualified in her Level 1 table official and Level 2 referee. She was also part of the Year 11 Girls' Basketball Team last year that won the district league and went on to finish 2nd in the County Finals at Surrey Sports Park. Olivia trains very hard and talks of one day hoping to become semi-professional.
Emma Boughton (10I) plays Netball and is fast becoming a name to look out for. During the 2013/14 season Emma Boughton played netball at Woodley Netball club, based in Reading and her U14 team reached the U14 national club finals and came 5th. Emma plays GA or GS. There are 9 netball regions and the 2 best teams from each attended; Emma's club represented the 'South'.
In the 2014/15 season her U16 team is competing for a place in the U16 national club finals next summer.
They attended a qualifying tournament in Southampton at the start of the season and the top 8 teams got through with her team coming second. The top two teams at the end of the season will attend the national finals and Emma is fiercely hoping to be part of this.
Emma trialled with and now trains with the U17 Next Generation Team South and U17 Regional Academy.
Congratulations to Olivia and Emma on your achievements and for maintaining such a high standard of netball and basketball alongside your studies. We wish you all the best in the future. Keep up the hard work!
Mr Beer - Head of PE Department