Year 7 Netball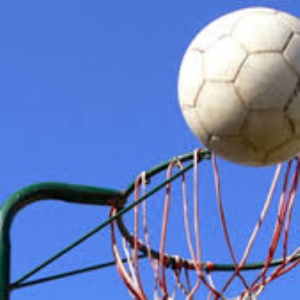 Valiant effort in recent matches against SJB and Tomlinscote from our new Year 7 netball team.
We have been very fortunate this year to have a large number of Year 7 girls at Netball training. We even had enough to make 3 teams which is good to see. They have been working really hard in training at developing their basic skills and adapting from high five Netball which was played in their Primary schools to 7 a-side Netball.
The teams were very excited to represent Collingwood this week against SJB and Tomlinscote. Everybody that had been a regular member at training got to play in either the A team or B team.
On a wet Monday last week SJB came over to play in our Sports Hall. The B team played first and narrowly lost 2-5. The A team then played. SJB started strongly but Collingwood came back in the second half only for SJB to score a few goals in the last few minutes. We lost 7-12.
It was very much the same story on Wednesday when the girls travelled to Tomlinscote. The B team lost 5-0 and the A team lost 13-7.
We obviously have some work to do but the girls are looking forward to training on Monday.
Well done to the following players: Hannah Boast, Caitlin Shoesmith, Sammy Dugan, Evie Faulkner, Safina Gurung, Franchesca Mijares, Neha Sandhu, Georgie Davis, Emily Murphy, Olivia Jarvis, Shene Ferguson, Elle Pears, Oliwia Ambroziak, Natalie I'Anson, Shayna Watson, Rebecca Hawes, Alyssa Patel, Jasmine Barnett, Ella English, Lauren Coles, Freya Rohimun and Ellie Kirby
Mrs Daniel - PE Department