Year 7 Boys' Football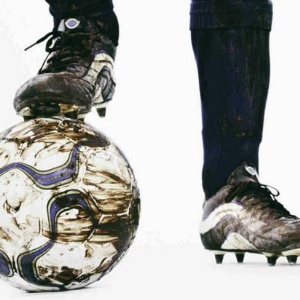 The Year 7 football team start the season by winning back to back games against Wavell and Calthorpe Park.
The Year 7 football team have kicked off their season in fine form by winning back to back games. The boys began their winning streak by beating Wavell School in a preliminary cup game. All the boys played extremely well and took on board all that was asked of them and finally, after extra time, ran away 4-2 winners of the game. We now progress into the next round where we play Tomlinscote away. Scorers were Jacob Carl (2), Stanley Grosch and Oli Ewing.
Their second fixture was on Monday 22 September against a very strong Calthorpe Park School who had won their previous game 11-0! Once again the boys listened to all that was asked of them, playing on a pitch with very long grass and no lines! They moved the ball well and at times showed some very resolute defending. We came away from the game winning 2-1 with a brilliant piece of solo skill from Oli Ewing to win the game. Scorers were Stanley Grosch & Oli Ewing.
Team for both games: Matthew Barnett, Oli Ewing, Joe Fitzjohn, Stanley Grosch, Cameron San Emeterio, Dan Simmonds, Dan Parry, Tom Wyatt, Sean Cullen, Brayden Watson, Kyle Odendaal, Matt Shaw and Jacob Carl.
A great start to your Collingwood football days, well done!
Mr Andrews - PE Department