District Trampolining Success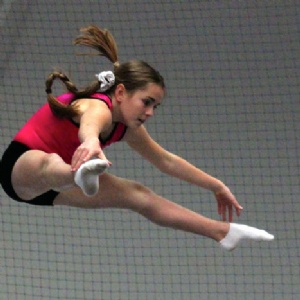 District Trampolining Competition proves successful for our students.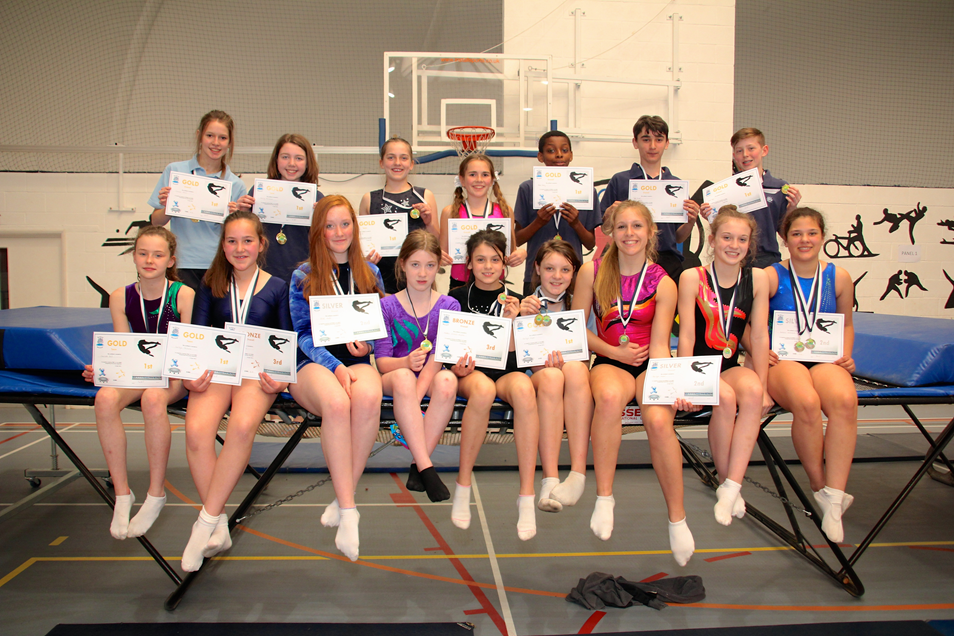 The District Schools' Trampolining Competition took place on Tuesday 1 April at Collingwood. SJB were the only school that could take part, however, there were nearly 50 competitors in total which made up for the lack of other schools. Months of practice meant that the Collingwood students were well-prepared and ready to perform on the day.
There were some fantastic results, namely Issie Davis and Kaitlyn Cooper finishing joint 2nd out of 25 performers in the Novice Years 7 and 8 combined category. Caitlyn Jardine and Ella Fogden also finished joint 3rd in the same category. There were three Collingwood teams in this category and all three teams took 1st, 2nd and 3rd place respectively. In the Novice Years 9 and 10 combined category, Lauren Elliot performed sparkling routines winning her the Gold medal and Abi Jennings took the Bronze.
In the Elite event, where students had to perform somersaults, Ellie Heritage swept up the Gold with her outstanding performances and winning smile for extra points! Maddie Vincent-Shipton picked up the Bronze in the same category. In the Elite Years 9 and 10 combined category the points for a medal position were extremely close. A Great Britain Tumbling Gymnast from SJB took the Gold with both Natalie Gallimore and Chloe Hatto hot on her heels finishing joint 2nd , and only 0.1 behind 1st. The Team also finished 2nd behind SJB.
In the boys' event, there was only one performer in each category meaning that all three boys won a Gold medal! They all completed both of their routines to a high standard and were deserving of their wins.
We are very proud of the students' achievements especially as they all worked so hard to prepare for this event.
Thanks and congratulations to all students who participated in this event.
Miss Parker - PE Department