Boys Badminton Teams March on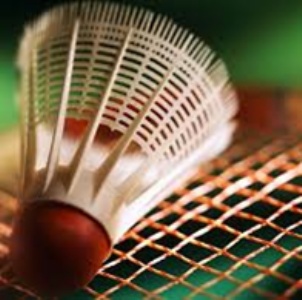 Both KS3 and KS4 boys badminton teams are triumphant in the Surrey Heath Finals.
On Thursday 5 December both the KS3 and KS4 boys badminton teams were triumphant in the Surrey Heath finals of the National competition. The KS3 boys team were in a fortunate position that one school didn't show for the event so the boys automatically qualified for the County finals but they did beat the other qualifiers, Woking High, convincingly 4-1 in games.
The KS4 boys team had a little more work to do because out of the three teams there only two would go through. They started very successfully with a thumping 5-0 win over Heathside school. Their final game was against Woking High and after some closely contested games the boys came out worthy winners 4-1 overall.
Both the KS3 and KS4 teams now progress to the County finals where the best schools in Surrey will meet on Thursday 13 February to decide who progresses to the National finals. Collingwood have not had a National qualifier in a number of years so fingers crossed!!
KS3 Team – Max Attewell 9H, Jack Rowlett 9J, Charlie Bushell 9F and Matthew Beckett 9K
KS4 Team – Alex Downes 11C, Ben Cullen 11C, Will Dunford 10I and Charlie Godwin 10F
Congratulations to all the boys!!
Mr Andrews - PE Department