Year 11 Girls Basketball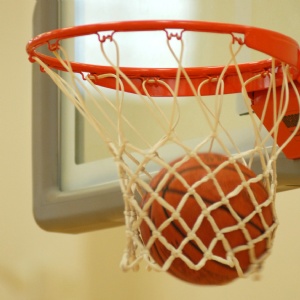 Year 11 Girls Basketball team defeat the current champions.
The Year 11 team started their league campaign off with an encounter against current champions Woking High. After having lost to them for the last four years and finishing in second place, the girls were determined to turn things around. To make matters worse two of the team were unable to play which left us with only five players and no substitutions.
The game started well for us with some really great shooting and Woking High were clearly in shock. They were not used to this standard of play and their heads dropped. In the second quarter Woking came back a little but Collingwood were able to hold onto their lead. In the third quarter Olivia stepped up her game with a wonderful 3 point shot and some strong drives to the basket and in the fourth quarter we held on to victory. The final score was 23-8. The girls played with great enthusiasm and team work. Charlie was able to play excellent defence against a very tall Woking player, Ellie made some great breaks up the court, Mia shot well as usual, Olivia controlled the game and Sasha made great assists.
All of the girls played their part in this win. They have another match just before Christmas followed by a tournament for the Surrey basketball league.
Well done to Olivia Archibald, Mia Alamo, Ellie Bolton, Charlie Campling and Sasha Anisman.
Mrs Daniel - PE Department