Girls' Football Captain Gets Called Up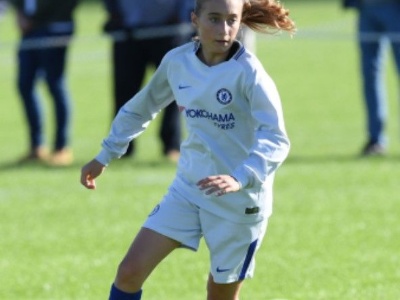 Lara called to attend an FA National Performance Camp.
The Under 14 (Years 8/9) girls' football team captain Lara Pearson (9A) has taken further steps towards her hopes of making a career out of the game by being called up to attend an FA U14 National Performance Camp in December.
The camp is held for girls being considered for the National squad next year. The FA will then select their full international teams at the first age range (Under 15s) available to girls playing the game. The camp is to be held at Warwick University over 3 days, starting on Friday 7 December. This is the third National Performance Camp for Lara who each weekend plays and competes for Chelsea Girls (pictured here). We will forgive her for that!
Well done Lara.
Mr Cleary - Assistant Principal