Luke Placed Second in the South Once Again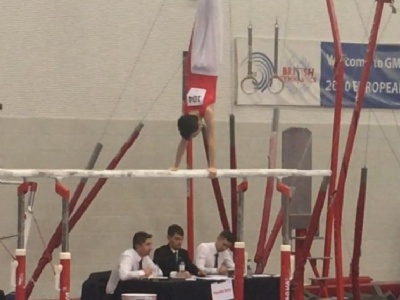 On Friday 9 November Luke Everett (7B) competed in the National Gymnastics Finals in Birmingham.
He was part of Team South with four other boys and there were other regions from all over the UK competing including Scotland and Wales.
Unfortunately one of the team sustained an injury the day before so it meant that every score had to count and there was no room for any mistakes. The team pulled together really well and managed a very respectable 6th place across all the regions, even with a few mistakes. Luke did well individually and achieved 8th place on floor, 12th place on rings and 14th place on high bar. He had a small error on parallel bars which cost him overall but still finished 29th in the UK for his age group as well as being placed 2nd in the South again. A great achievement.
Back to training for next year!