Athletics Success for Year 7 Student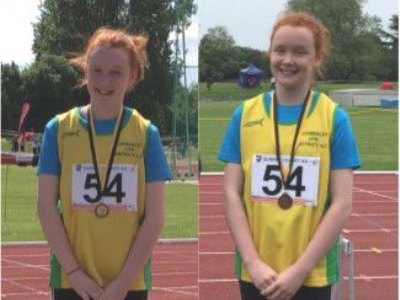 Freya wins Gold and Bronze at County Athletics Championships.
During the weekend of Saturday 12 May and Sunday 13 May, Freya McCormack (7A) participated in the Surrey County Athletics Championships. We are delighted to inform you that she won a Gold Medal in the Javelin (throwing 22.35 m) and a Bronze in the Shot Put (throwing 6.12 m).
The competition, in Kingston, spanned both days and saw athletes from all over Surrey compete in the various athletics disciplines. Both of Freya's throws (Javelin and Shot Put) represented personal bests for her. Freya has been a member of Camberley Athletics and District Athletics Club (CADAC) for 4 years.
Congratulations Freya!!