Year 8 Girls Win District Basketball League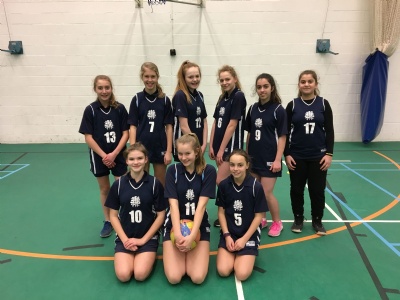 The Year 8 girls followed in the footsteps of the boys on Tuesday 6 February as they became District Basketball Champions.
They have played in three tournaments this year. In the first tournament they finished second and in the last two tournaments they finished first. With all the points added together this made them champions!
They have been getting better with each tournament and on Tuesday 6 February they beat every team convincingly. They won their first match 10-0 against SJB, the second 10-2 against Woking High and the third 10-0 against Winston Churchill. Each match lasted 8 minutes so they worked really hard to score that many baskets in such a short space of time.
Well done to Mel Harding, Lara Pearson, Neve San Emeterio, Steph Fineza, Amelia Weston, Amber Lilley, Ellie Hawes, Abi Wickens and Pauline Baroudi.
Mrs Daniel - PE Department