Students Prove Themselves in Lightwater X Country Competition
On Tuesday 21 November 31 KS3 students descended on Lightwater Country Park for the annual District X Country event.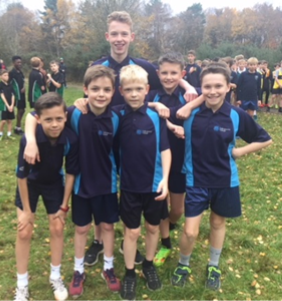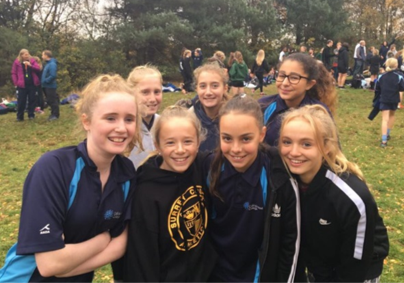 Much to our amazement we had a glorious day for running including the sun appearing at various points throughout the event! All students ran fantastically well against some strong competition.
Each year group had their own competition, split into boys and girls and the results were as follows; Year 7 Girls 3/10, Year 7 Boys 9/12, Year 8 Girls 2/4, Year 8 Boys 4/7, Year 9 Girls 2/6 and Year 9 Boys 9/12.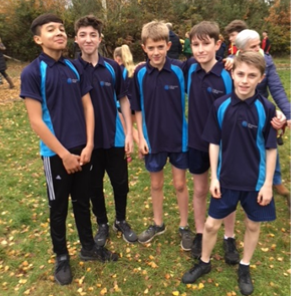 Every year we attend this event and the competition gets stronger and stronger so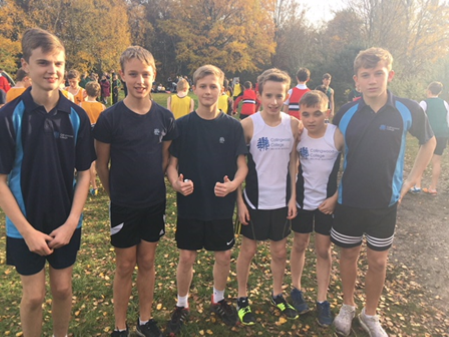 we were all very proud of these team results. Notable individual performances included Maddie Clifford 7D coming 4th, Lara Pearson 8A coming 7th, Jules Rabey 9E coming 2nd and Max Duckworth 9E also finishing 2nd. All the runners were a credit to the College and for some of them competing in their first event did fantastically well.
Teams: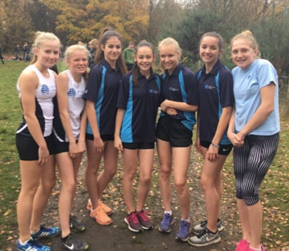 Year 7 Girls: Maddie Clifford, Emily Carney, Lila Dunphy, Freya McCormack, Chloe Davies and Andrea Samuels
Year 7 Boys: Charlie Comer, Dylan Hobbs, Ben Price, James Stuart, Jack Sawyer and Oliver Walker
Year 8 Girls: Lara Pearson, Charlotte Devlin, Jesse Gates, Lucy Duckworth, Elspeth Charman, Neve San Emeterio and Suzanne Chkir
Year 8 Boys: Luke Stanton, Eddie Pearce, Lucas Grove, Roman Sardo and Cam O'Leary
Year 9 Girls: Jules Rabey, Emily Dillamore, Maya James, Lily Houston, Jasmine Akbar-Phillips, Elizabeth Walker and Tabitha Charman
Year 9 Boys: Max Duckworth, Toby Mann, Jacob Cowler, James White, Kai Hobbs and Callum Long
Congratulations once again to all runners.
Mr Andrews - Year 7 Year Manager and PE Department