Year 9 Boys Play Piggott School in National Cup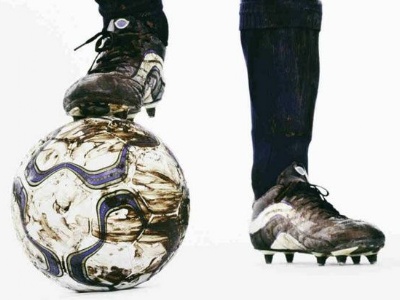 Year 9s are victorious in first game of National Cup.
The Year 9 football team began its national cup campaign with an away match at Piggott school in Reading. After some inspirational words from the manager, the boys began the game dominating possession to get a 1-0 lead with Alex Ravenhill setting up Sam Hillman for a nice finish to gain a deserved lead.
Collingwood then controlled the game with some brilliant defending from Kai Hobbs and Joe Handley, only allowing the opposition to test James White once, but he managed to deal with it very well. Also, Isaac Becket and Tom Gandy showed some great link up play down the left side of the pitch which resulted in many quality balls into the box. With two minutes to go Jonny Chapman got the ball 35 yards out to score an awesome volley. To reward this goal, Mr Jarmyn immediately subbed him. Moments later the final whistle blew meaning Collingwood were through to the next round of the national cup with a 2-0 win over Piggott school.
The team have taken confidence from this win for upcoming matches and carry on their unbeaten streak so far this season. Due to his outstanding performance Isaac Becket received man of the match.
Max Duckworth - 9E