Year 8 Netball News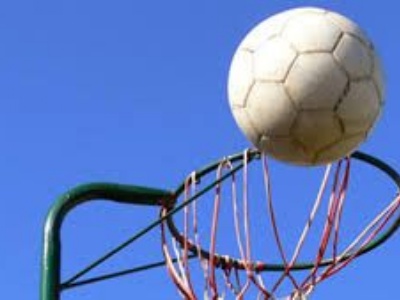 Year 8 girls show real enthusiasm for Netball this year.
We have had 20 girls turning up to training each week which is excellent to see.
On Tuesday 3 October they had their first matches. Tomlinscote and Fullbrook came to Collingwood to play a triangular fixture. Collingwood played mixed ability teams to ensure that everybody got a game and no team was stronger than the other.
Team 1 played Fullbrook and played really well in both attack and defence. They managed to win 6 - 4.
Team 2 played a strong Tomlinscote team and unfortunately lost 3 - 9.
This was a great experience for all involved. For many, it was their first ever match, so well done.
Team 1: Ellie Morgan, Laurel Arkesden, Upasna Gurung, Neve San Emeterio, Ellie Hawes, Melissa Harding, Amber Lilley and Orla Harman
Team 2: Catherine Voss, Stephanie Pineza, Lara Pearson, Mia Evangelista, Chloe Cook, Hope Hutson, Abi Wickens, Briana Blidaru and
Amelia Hinckley
Mrs Daniel - PE Department