Girls' Football News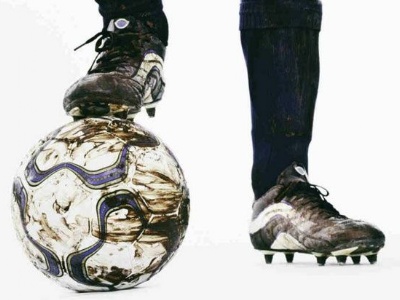 Collingwood's girls begin footballing season well.
Collingwood's first entry into the Aldershot and District Girls Football League in the U13 age group is already proving a worthwhile experience.
Having played three games in quick succession, the girls have a 100% record having already scored 18 goals and only conceded one. Whilst the remainder of the season poses some stronger opposition, team manager, Mr Cleary is hopeful that there will be continued success along the way.
The girls' first game followed a long trip to Bohunt. Against a relatively strong unit the girls soon exerted themselves and were leading at half time 4-0. Whilst no further goals were added it was a very strong start to the campaign.
Team: Daisy Brown, Chloe Connor, Lauren Ellis, Jesse Gates, Bonny Griggs, Emily Knight, Sophie Moore, Lara Pearson (c),
Neve San Emeterio, Aimee Webb
Goalscorers: Aimee Webb (2), Lara Pearson, Sophie Moore.
Player of the Match: Aimee Webb

The second fixture was the girls' first home game of the season. This was against a very inexperienced team from Alderwood School in Aldershot. This game allowed further debuts for Keira Lourdes and Emily Carney who both performed excellently.
The girls once again passed the ball wonderfully and were also incredibly respectful of their opponents inexperience but still ran out 10-0 winners.
Team: Daisy Browne, Emily Carney, Chloe Connor, Bonny Griggs, Melissa Jarvis, Emily Knight, Keira Lourdes, Lara Pearson (c),
Neve San Emeterio, Aimee Webb
Goalscorers: Keira Lourdes 3, Chloe Connor 2, Aimee Webb 2, Lara Pearson, Melissa Jarvis, Emily Carney
Player of the Match: Chloe Connor
The third fixture in less than a week was against a strong side from Wavell on the Farnborough/Aldershot border. When the Wavell goalkeeper pulled off two outstanding saves in the first five minutes the girls knew this would be tougher than the two previous games. However, they were resilient and their perseverance paid off going in 3-0 at half time. Whilst Wavell pulled one back late in the game, Collingwood quickly replied to close out the game.

Team: Daisy Browne, Emily Carney, Chloe Connor, Lila Dunphy, Lauren Ellis, Bonny Griggs, Melissa Jarvis, Emily Knight, Keira Lourdes, Sophie Moore, Lara Pearson (c), Neve San Emeterio, Aimee Webb
Goalscorers: Aimee Webb, Keira Lourdes, Melissa Jarvis, Sophie Moore
Players of the Match: Lara Pearson/Sophie Moore
Mr Cleary - Assistant Principal and PE Department