Year 11 Boys Victorious in County Cup Match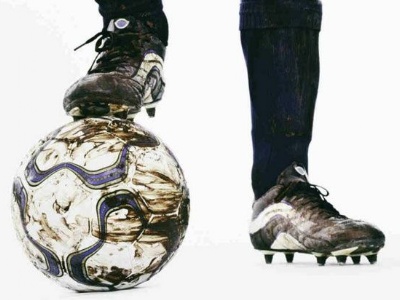 Year 11 boys beat Wimbledon College 3-0 in County Cup football match.
Collingwood went into the game with nothing to lose after being drawn against the defending champions. Both teams hit the ground running, creating multiple chances at each end. However, it was Wimbledon who arguably had the better chances early on which needed numerous blocks from the defence and Scott Heard, one of which was a fabulous goal line clearance from Calum Wright to keep the game level.
Collingwood played good football throughout the half and also had their fair share of chances going forward, with Joe Burrell and Harry Rice threatening on multiple occasions. The main chance of the half came late on, when a penalty to Wimbledon was given. However, Scott Heard pulled out an inspired save, guessing correctly and diving down low to his left to push the ball away to safety.
After an even first half both teams came out with the ambition to make it their own but after absorbing the pressure of the first half Collingwood's defence managed to nullify most chances that came Wimbledon's way and prevent them from having any shots from inside the box. Wimbledon's best attempt came from a sweetly struck left foot volley from 10 yards outside the box which rocketed towards the bottom left corner of Scott Heard's goal. Fortunately, Scott was equal to it, and much like his earlier penalty save, threw himself outstretched and tipped it away with his fingertips.
Both teams continued to battle as momentum twisted and turned in either direction but with 7 minutes to go Collingwood finally broke the deadlock when Joe Burrell received the ball on the edge of the Wimbledon box, turned full circle and smashed it into the bottom left corner, past the rooted Wimbledon goal keeper. The county champions, with no other option, went out in search for the equaliser, throwing four men up front. Fortunately for Collingwood, this allowed them space to find another and seal the game. Beeshesh Rana slipped a nice through ball into Joe Burrell, who was tackled by a fantastic last ditch attempt from the Wimbledon centre back but Elijah Anyan came sprinting in to tap the ball into the back of the net from close range. Collingwood then managed to find another as late substitute James Barnett powered a volley from outside the box which took a slight deflection and rippled the Wimbledon net. The final whistle rang out, securing a 3-0 victory over the defending champions after a fantastic all round performance by the Collingwood team.
Team: Scott Heard, Calum Wright, Gavin Cox, Shane Clifford, Callum Palmer, Ryan Monkam, Connor Pearson ©, Elijah Anyan, Harry Rice, Beeshesh Rana, Sonam Gurung, Joe Burrell, Jake Hughes, James Barnett
Connor Pearson - Captain