Year 9s into the Last 16 of the National Cup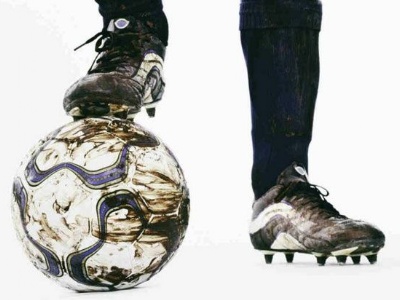 Year 9 football team through to last 16 after winning penalty shoot out against LeAF Academy, Bournemouth.
The Year 9 footballers have once again proved their ability as they saw off strong competition from LeAF Academy to make it into the last 16 of the English Schools National Cup.
The boys enjoyed some good early possession and should have taken the lead with some excellent chances. Throughout the game Josh Ford was delivering some excellent corners and free kicks which the boys weren't making the most of. Against the run of play LeAF Academy took the lead just before half time.
Into the second half and it was much the same with lots of Collingwood pressure but not quite getting the rub of the green in front of goal. It wasn't until the second minute of added on time that Oli Ewing got his head onto one of Josh's corners to take the game into extra time. Extra time was played out very cautiously by both teams and we were soon faced with the dreaded penalty shoot out. Our takers looked very confident and they soon proved it with all five boys (Josh Ford, Oli Ewing, Jakob Carl, Joe Terry and Kyle Odendaal) scoring their penalties. LeAF Academy missed their 4th so Kyle won the game with his 5th and final penalty.
The boys have now been handed an away game at St Peters CE High School, Exeter in the last 16 which they are all very excited about!
Team: Jacob Cowler, Cameron San Emeterio, Joe Terry, Callum Gunn, Alex Emery, Stanley Grosch, Oli Ewing, Josh Ford, Charlie Hawes, Kyle Odendaal, Jakob Carl, Dan Simmonds, Lewis Collin and Jonathan Marsh.
Man of the Match: Josh Ford
Mr Andrews - PE Department