Year 10 Student Chosen for England Talent Swimming Programme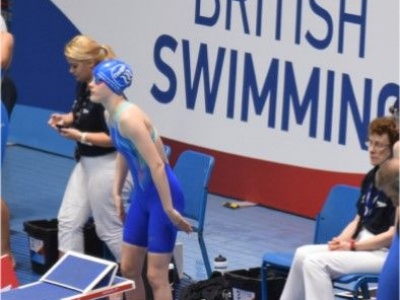 Following two weeks of National swimming competitions, Charlie Stevenson (10E) has been chosen for the Beacon England Talent Programme.
At the beginning of the summer break Charlie Stevenson (10E) entered two weeks of National swimming competitions.

The first week was the British Nationals. The top twenty in Britain were invited to compete in each event and Charlie competed in three events. In the 200 m freestyle she was nervous as it was her first event so was off her PB (personal best) and came 17th. In the 100 m freestyle Charlie came 9th and qualified for the final. In the final she went under 1:00 for the first time (59.77 s) and came 7th. Charlie also swam in the 400 m freestyle where she was reserve for the final and came 12th.

The second week was the English Nationals where the next twenty from England are chosen for each event. Charlie was entered for the 50 m butterfly where she reached the final and came 7th.

Following the success of the Nationals, Charlie has been chosen for an England Talent programme called Beacon and she is now training in Portsmouth from 6.30am until 10.30am every Saturday morning!
Many congratulations Charlie!