Students Celebrate Success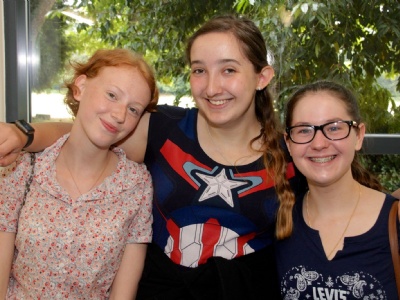 Collingwood students were celebrating again as 56.8% of all entries were awarded top grades in A level and BTEC qualifications.
Co-Principals, Karen Griffiths and Eden Tanner were especially pleased with the History and English Literature results which were outstanding, with over 80% of grades at A*-B. In BTEC Health and BTEC Media, 100% of students achieved either a Distinction* or a Distinction.
'We know our students and staff work incredibly hard to achieve these results and they represent two years of dedication and determination. They can only be achieved with the highest level of support and encouragement.'
At A level, the pass rate was 99% and 73% of grades were A*-C. More than 1 in 5 grades (22%) were awarded A*/A!
At present there are approximately 100 students who have been offered places at their 1st or 2nd choice of university.
We want to congratulate all those students who are celebrating and wish everyone success in their university course, college course or apprenticeship.
Mr Tanner and Mrs Griffiths
Co-Principals