Chinese Students Visit Collingwood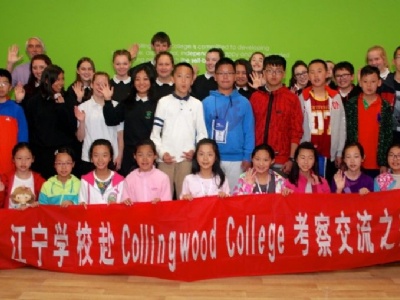 On Tuesday 12 July we were pleased to welcome a group of Chinese students and teachers from our link school in Shanghai.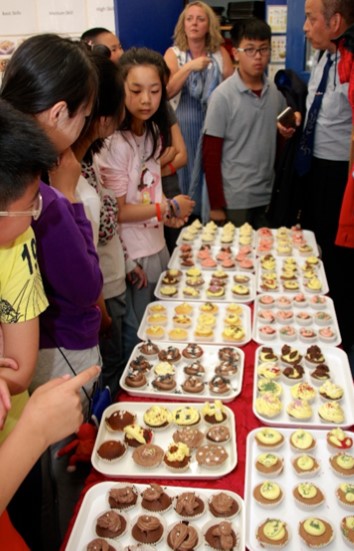 Over the last 6 years we have developed a close bond of friendship with Jiangning School in the Putuo District of Shanghai. 40 Collingwood students and staff are due to pay a return visit in October this year. We are excited to visit Jiangning School again and take part in a homestay experience with some of the Chinese families.
During their visit on Tuesday the students of Jiangning School were paired up with students from Collingwood and were able to take part in a Food Technology lesson where they baked cupcakes. We are very grateful to Mrs Marshall who worked tirelessly to ensure all the students understood how to make them. This was no easy task as many did not possess the English skills to understand some of the more technical terms, but with the help of Mrs Marshall, their teachers and their Collingwood partners they were able to take away some amazing cakes! The Jiangning students also had a tour of Collingwood and were particularly impressed by all our facilities, especially in the Technology Department, where they were able to view the latest Status Racing car.
The staff and students were also impressed by the way Collingwood students learn and take a lead role in their learning, during the lessons seen. Having experienced lessons in Chinese schools this is a very different approach to what they are used to.
In the next Countdown to China meeting we will be looking at some of the differences between Chinese life and education, which will help us retain our International Schools Award.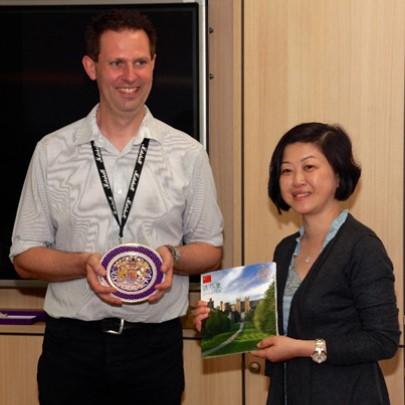 Collingwood College has developed close links with our Chinese friends at Jiangning School over the last 6 years. We look forward to our visit to Jiangning in October 2016. During our previous visits we have experienced Chinese cooking, Maths lessons, calligraphy, tea making and origami lessons so are excited to see what new skills we can learn on our next visit!
We are grateful to the following students who met and played hosts to the students from Jiangning while they were with us:
Francesca Abeelack, Grace Austin, Aimee Conway, Imogen Cook, Sally Jardine, Mia Jones, Jessica Long, Semima Nembang, Neha Rai, Rebecca Stevens, Madeline Stevens, Lily Thornhill, Jamie To, Charlotte Turland and Matthew Collard.
I am also grateful to Mrs Jones and Mrs Marshall without whom the visit would not have been such a success.
Many friendships were formed on Tuesday, despite the language barrier. We look forward to continuing our bond of friendship with the staff and students at Jiangning School in October 2016, and over future visits to China.
Mr McKay - Head of Vocational Education/China Trip Co-ordinator