Year 7 Boys Play at German Football Tournament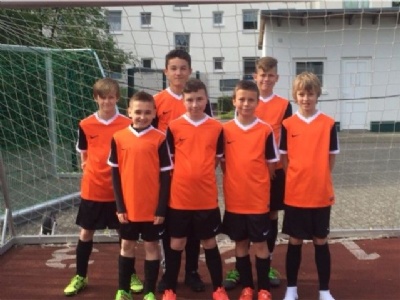 Cove team, including seven of Collingwood's Year 7 boys, are placed 7th out of 17 teams at the Oberursal Junior Tournament.
Recently, seven of our Year 7 boys were lucky to be part of a 14 strong football team (from Cove FC) who travelled to Germany to play in the Oberursel Junior Tournament called the Fischer Cup.
After two days of high standard football against high quality German teams the boys came an impressive 7th out of 17 teams. The Germans hosted a brilliant event which gave our boys an amazing experience they will never forget.
Some of the teams they played against were TSV Steinbach, FC 06 Erlensee and Kreisauswahl.
Collingwood's boys: Jonathan Chapman, Joe Handley, Jordan Hedges, Kai Hobbs, Toby Mann, Alex Ravenhill and James White.
Congratulations to all the boys!