Students' Achievements Celebrated Once Again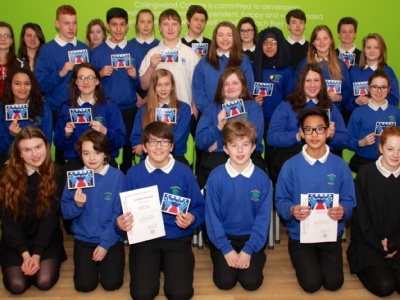 On Monday 21 March students received the Co-Principals' award for various achievements inside and outside College.
The 'Red Carpet' was rolled out once again for a selection of students who received the Co-Principals' special award for achievements in various activities. All the students received 25 praise points for this award.
The award winners included Year 9 student leaders who were very helpful at parents' evenings and speaking in assemblies, a selection of students who participated in an international competition for Young Debaters in the Oxford Union and students from various year groups who entered the Camberley Rotary Club Young Photographers Competition 2016 (one of which won Third Prize!!) to name but a few. A full list of awardees can be viewed in this week's newsletter.