Year 11 Students Rewarded for Significant Improvements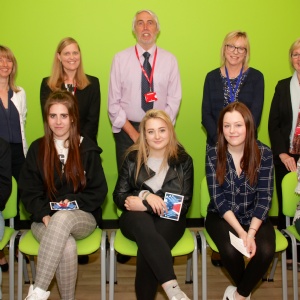 Several Year 11 students receive Co-Principals' Award for significant improvements in attitude to learning and improving predicted grades.
Thursday 4 June saw another 'Red Carpet' event take place where a selection of Year 11 students were invited to receive the Co-Principals' special award for making significant improvements in their attitude to learning and improving their predicted grades across several subject areas.
They have worked exceedingly hard in recent months to improve their understanding of a range of subjects and engage with the learning experience offered by Collingwood College. All the students will receive 25 praise points for this award.
The award winners included Joshua Holmes, Izzy Biggs, Callum Wright, Owen Houston, Alice Cutts, Lydia Baylis, Ryan James, Jake Scott, Josh Barrett, Sebastian Kilmer and Chaniece Walker.
Mrs Everson - Head of TVIBE Faculty