G & T Students Visit University of Surrey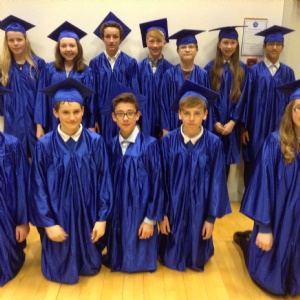 Year 8 students get a taste of university life.
On the week commencing Monday 20 April thirteen Gifted and Talented students took part in a week-long visit to the University of Surrey. The aim of the trip was for students to take part in a range of activities that would allow them to get a taste for university life. Throughout the week Collingwood students were able to take part in a number of different subjects whilst getting to know other Year 8 students from different schools.
On the Monday students were given a chance to discover the importance of law in everyday life and they were given the chance to discuss their thoughts about the laws that affect us on a day-to-day basis. Following this, on Tuesday, students were lucky enough to take part in some acting and creative writing workshops led by The Guildford School of Acting. It would seem some of our students are expert mime artists now! On Wednesday students turned their hands to chemistry and engineering and on Thursday the Year 8s got to take full advantage of the Surrey Sports Park. The students were able to participate in a range of sports from lacrosse to rock climbing. They also took part in sessions about nutrition and health.
Finally, on Friday, students were given their own graduation ceremony. Parents were invited to attend this event and it was an excellent way to finish off the week. Students were given the chance to dress up in caps and gowns which rounded off the full university experience.
The students thoroughly enjoyed every activity that they were involved in and were really enthusiastic about everything they did. One of the students who took part wrote "It was a great experience and I learnt a lot more about the qualifications you need for university and the kinds of subjects you can study there. I'd recommend going to it." It was a fantastic opportunity for students and something that I feel has given them something to aspire to and really work towards.
Miss Angell - Gifted and Talented Co-ordinator/English Department