Students Sing Carols at St Paul's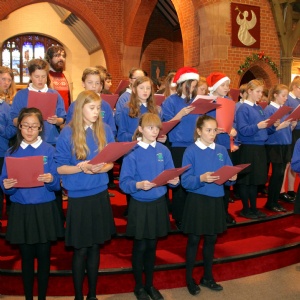 On Wednesday 17 December Collingwood students and staff participated in our annual Carol Service at St Paul's Church in Camberley.
It was extremely pleasing to see parents and staff supporting this special event. Many carols were sung, accompanied by our talented instrumentalists. Many thanks to Miss Pugh, Mrs Ramskir and Mr Knowles for organising the Service.