Parent Governor Election - Secret Ballot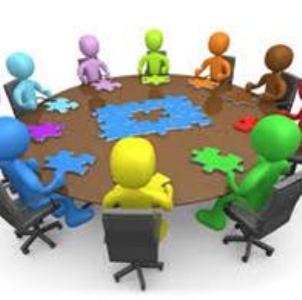 I am pleased to inform you that three nominations were received for the Parent Governor vacancy on the Governing Body and a Secret Ballot has therefore been arranged. This will run from midday on Wednesday 5 November until midday on Wednesday 19 November.
Parents/carers with access to the Parent Portal will be able to register their vote by logging in to the Parent Portal and clicking on the link to the 'Parent Governor Election' (top left hand side of Parent Portal home page under 'Surveys'). Alternative arrangements have been made for paper copies to be sent to parents/carers without access to the Parent Portal, where appropriate.
The three candidates are Robert Cox, Brian Mills and Claire Whelan.
Robert Cox
I have been working at Toshiba Information Systems for the past 4 years as a Sales Account Sales Manager. The role has predominantly been selling laptop/mobile solutions into education therefore I have a wealth of experience assisting schools on matters such as the curriculum, teaching and learning, and how to teach with technology. I have been involved as a business partner/governor of a new school, the Watford UTC, where I helped set the school up from its inception. I have resigned as Governor at this school as I have moved company to Fujitsu, where I will be doing the same role.
Brian Mills
I am a father of two children at Collingwood, a volunteer coach at Camberley RFC and a Finance Director with over 15 years Board level experience. All parents want their children to be happy, confident and to fulfil their potential, and a positive experience at school sets the foundations for this. I believe Parent Governors have a special role to play in their support for children, the school, the Co-Principals and the staff and in doing so they should not be afraid to put the school under scrutiny, to challenge and to reason. I believe my business experience and my commitment to the role can help the children be the very best they can.
Claire Whelan
Hi, I'm Claire. I am a mother of five wonderful boys, one has just left, two are currently at Collingwood and two more are to follow, so I'll be around for a while. I am also actively involved in all their outside clubs and organisations. I care passionately about children, their education and their safety. I believe every child should have the opportunity to develop to reach their full potential and I would consider being part of the educational process both inspirational and incredibly rewarding. I would welcome the opportunity to make a positive contribution, and to make a difference to the school and children.
Mrs Rutherford - Clerk to the Governing Body