Support Status Racing in the National Final!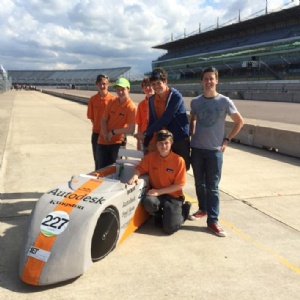 Good luck to Collingwood's Status Racing Team for this Sunday's National Greenpower Final at Goodwood Race Circuit. Please support the team - entry is free to spectators and car parking is £5. Our first race is at 11.00am.
Spectator Information
Entry to this event is free of charge.
Car parking will be at a cost of £5 per car.
There will be programmes available to purchase on the day for £5 each, these will be available all day from numerous outlets at the event.
There will be refreshments available for purchase at numerous outlets on the day.
The timetable for the day is as follows:
09:00-10:00 - Practice laps
09:00 - Exhibition opens
10:30 - F24 Team Parade
11:00 - 12:30 - F24 Race1
13:00 - 14:00 - F24+ and Silverline Corporate Challenge Races
14:45 - 16:15 F24 Race2
16:45 - Prize Giving
17:30 Exhibition closes
18:30 car parks will be closed.
http://www.greenpower.co.uk/events/events/international-final-2014