Open Evening Success!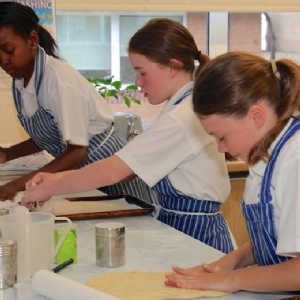 Prospective parents/carers compliment Collingwood on a brilliant Open Evening.
Thank you to all our excellent student ambassadors who gave up their evening last Thursday to make our Open Evening such a resounding success!
The students helped us to showcase the College and we were delighted with the number of visitors and the complimentary feedback. The classroom displays were interactive and allowed prospective students to engage with fun activities. At the end of a very long day, we left feeling extremely proud of Collingwood and our students.
"Just all brilliant"
Passionate teachers and wonderful interactive activities for the children."
"I would like to thank our student guide who gave an excellent tour – very impressed with him!"
"Lessons are fun, hands-on activities as well as academic based. The school feels lively and my daughters (twins) seem comfortable and confident in the school despite its enormity!"
Mrs Griffiths and Mr Tanner - Co-Principals