July Enterprise Days 2014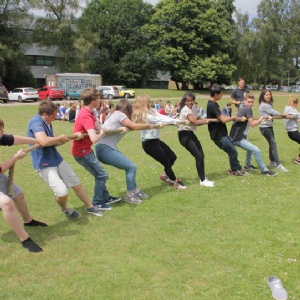 On Thursday 10 and Friday 11 July all lessons were cancelled whilst students took part in various trips and activities on our Enterprise Days.
Year 9 students were involved in a 'Careers Day', where speakers came in, principally from IBM, to talk about their experiences in the workplace, and how they saw their own career development. I spoke to one delegate, Henry, an intern from Sheffield Hallam University, who was clearly enjoying himself at Collingwood. He thought it was, at first, a little "daunting" to do his presentation, but found our students put him at ease by asking very interesting questions about his background.
In the second half of the morning, students were challenged to produce an 'App', prior to the best ones being presented in Kingston Theatre, and judged by a panel including our Chair of Governors. Holly Smith summed up her activity, saying it was "good to listen to a speaker about his career, it was good and interactive", and she also enjoyed "the teamwork involved in creating their App".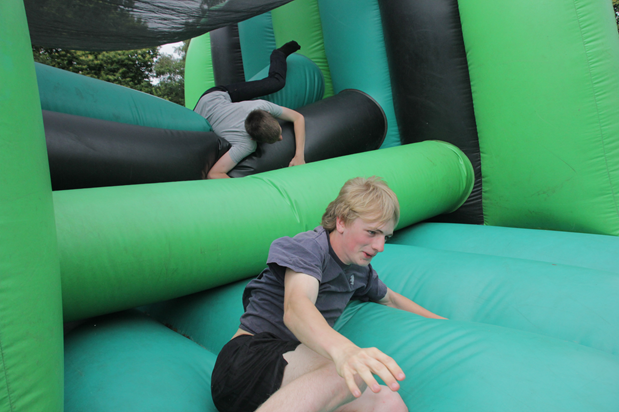 For Year 10, a group from the Army visited Collingwood and led very different kinds of sports on the Sixth Form field. The events encouraged teamwork, alongside physical activities such as Tug of War. Sophie Wickens said she appreciated the fact that everyone was involved, and she met new people through working with other students. Robert Watson commented "how easy the Army guys were to approach", and how it was very much a "fun environment".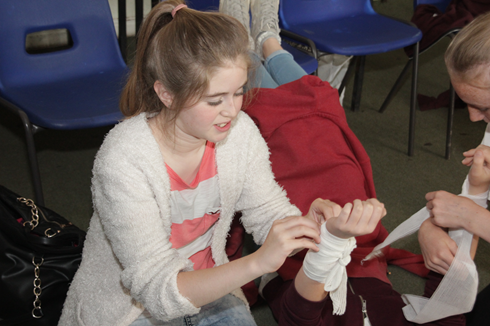 Inside, in J Block and the Sixth Form Centre, half of Year 8 were working to achieve their Junior First Aid Certificate. Busy with PowerPoint and video, the many staff tutors were able to take students through the main scenarios involved in being a Young First Aider. Sherre Fleming said this was a "good life lesson", Kenya Finney added "I can really help someone now!" Josh Gostling thought his "class worked really well together" in doing the First Aid course.
The rest of Year 8 enjoyed the 'Maths Olympics', doing sporting activities using mathematical concepts. Mrs Akbar-Phillips said it was "good old-fashioned Sports Day events" but when you started using stopwatches and measuring tapes it took on more meaning – even in egg and spoon races. The Maths dance competition was a lot of fun indeed, "fun, exciting, and energetic" as commented by Oliver Dingley – "all the activities just wanted you to simply join in".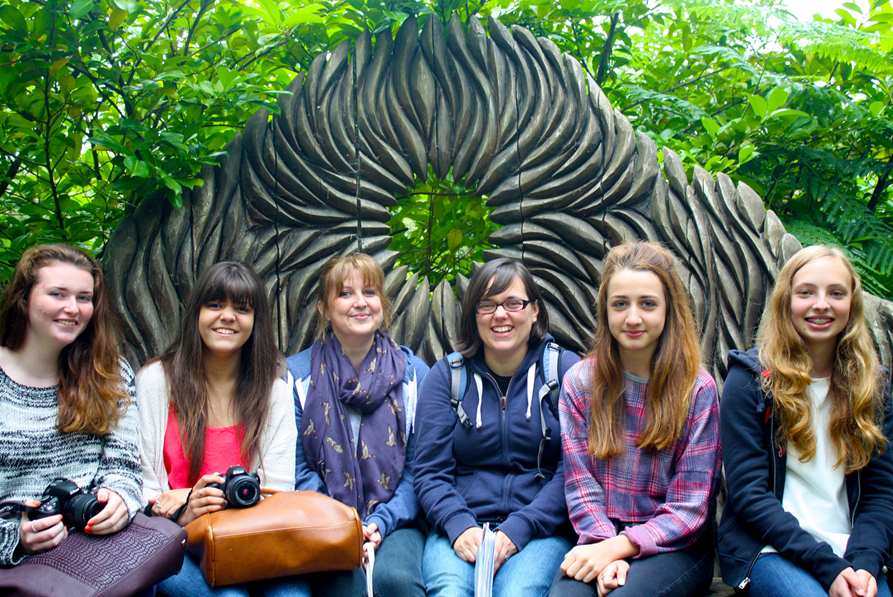 A large group of Year 10 students visited Churt Sculpture Park, to complement their Art or Photography GCSE course. In the morning George Punter was "looking forward to being inspired" and some of the comments on return were "it was really peaceful…" , "lots to look at…", "the works were inspired, complex …" and David Chen was proud to show me the 70 or so photographs he took of the sculptures he saw.
I was delighted to participate in the Alice Holt trip with Year 7s on the Friday. Working in small groups, the Year 7s first had to negotiate an orienteering course (it seemed a bit challenging in the time we had, but a great walk). We were given a short tour around the forest to enable us to understand the work of the Forestry Commission, and how to read maps a little better. Following our tour we used some sophisticated equipment to complete a study of the Eco system. It was equally fascinating for the students to find some tiny frogs in the little stream where we studied. A very full day and good to visit a place that most students did not know about.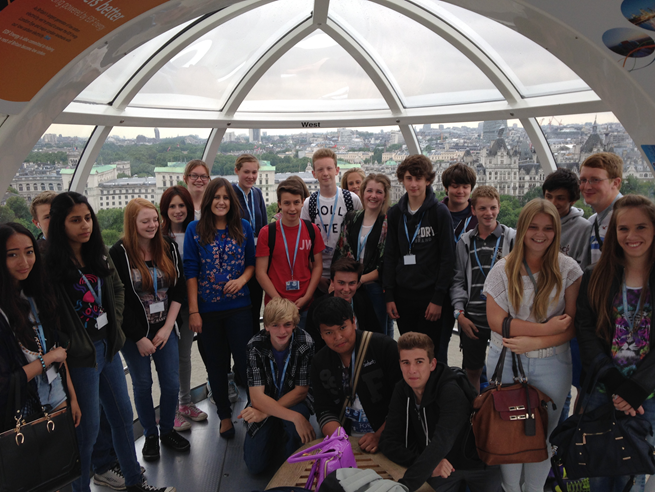 There were also visits to London for Year 10 students to the London Eye, London Dungeons and a Thames Boat Trip, Year 12 students visited London Museums à la choix and Year 9 students specifically visited the Natural History Museum. Year 7 students, in addition to Alice Holt, also sampled the fascination of Portsmouth's Historic Dockyard. These visits will no doubt be reported elsewhere in this newsletter.
Many thanks as ever to all the organising staff who made these two Enterprise Days the special Collingwood days they are, but also special thanks to Admin and Finance staff who are the 'unsung heroes' behind the scenes.
Mr Bunter - Enterprise Days Co-ordinator