Team STEP Reach the Semi-finals of WOHAA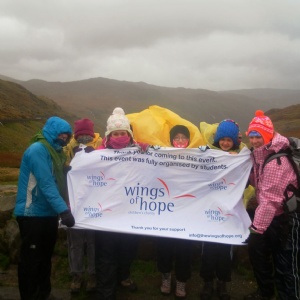 A group of our Year 10 students (Team STEP) have reached the semi-finals of the Wings of Hope Achievement Awards (WOHAA).
Team STEP made up of Francesca Reynolds, Lucy Warren, Emily-Anne Rance, Jasmine Farrelly, Stephanie Barton and Sophie Collard, have spent the last six months fundraising as part of the award.
Their efforts, on behalf of the Wings of Hope Children's Charity, have helped support the education of underprivileged children in India and Malawi. The students organised some wonderful events, including a mountain trek across Snowdonia, a curry night, Christmas craft bag sales, tombola and after-school food sales. They managed to raise an impressive total of over £2,000. They presented their fundraising to a panel of prestigious judges, led by Sir David Jason, at the House of Lords on Tuesday 29 April.
As a result of this the team will find out if they are successful in winning one of six awards at the final award ceremony on Friday 2 May which is held at the Royal College of Surgeons in London. The top award is an expenses-paid trip to India for the Best Overall Team.