Maths G & T Students Visit Lingfield Park Racecourse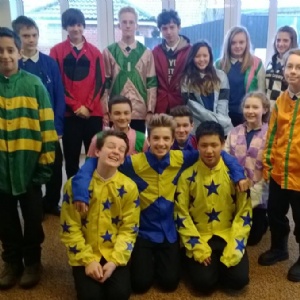 Gifted and Talented maths students learn how maths is used in the racing industry.
At the end of January the Maths Department took a group of gifted and talented students to Lingfield Park Racecourse to see how maths is used in the racing industry.
For example, students estimated the weight of the jockey's kit, they estimated the length of the parade ring and were shown how odds are calculated.
During the afternoon students were able to watch some racing. Frankie Dettori was racing that day; his first race back from injury. He won the first race and our students presented the prize to him. Representatives from Sky Sports were present so it is possible that our students may have been on TV too!
Mrs Walker - Head of Maths Department

Here is Rachel Welch's (8D) account of the trip:
"On Wednesday 22 January fifteen Years 8 and 9 students arrived at school very early to set off to Lingfield Park Racecourse. Upon arrival we had squash and biscuits while waiting for the other two schools. When, about 5 minutes later, they arrived we got split into two groups and the group containing Collingwood students were taken to the weighing room. This is where the jockey's get weighed before each race. For each race jockeys have to be a different weight. They change their weight by adding heavier saddles, clothing or even lead in pockets on the horse's back. Lead is bendy so it won't be as painful as other metals. Then we swapped groups. This meant we went outside to see the stables and some of the horses and their owners arriving. We also estimated the length of the parade ring and worked out how many horses could be safely parading in the ring.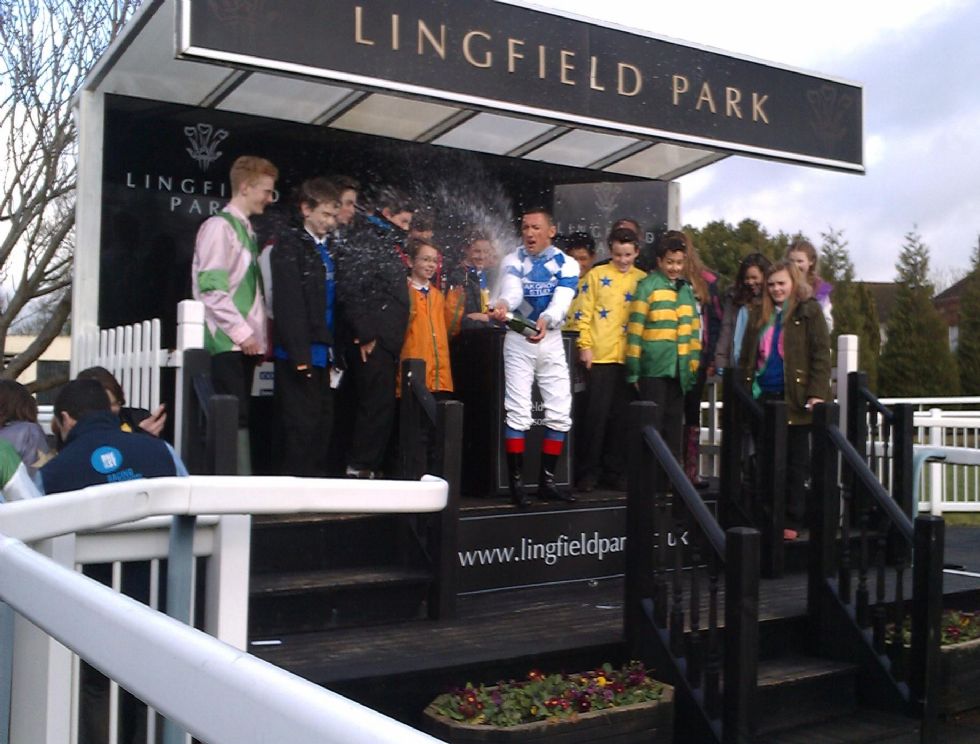 After that we went back to the original room and had lunch. We were given a book with information about that afternoon's races and decided who we thought was going to win from the races we were going to watch. Then we went out to the parade ring to see the horses. About 10 minutes before a race is going to begin a bell rings. This means the jockeys have to climb on the horse they are riding and go onto the track. We had to walk through to the racecourse and we watched the race mostly on a big screen but partly in real life. After the first race our group presented the winning jockey (Frankie Dettori) with some champagne and the owner with a cup. Frankie sprayed everyone (including us) with the champagne. After we had watched another race we had a plenary, watched one more race and went home. It was a great day all round."
Rachel Welch (8D)