Team STEP's Mountaineering Challenge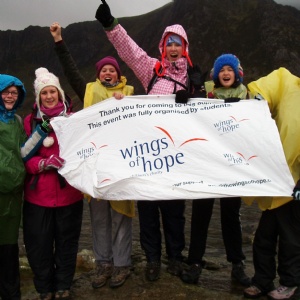 Team STEP (Stepping to Empower Pupils) raise funds for the Wings of Hope charity by climbing Mount Tryfan.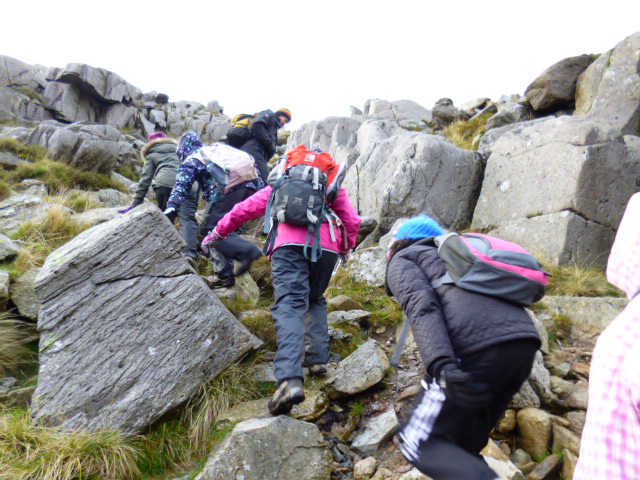 In the October half term Team STEP (Stepping to Empower Pupils), one of Collingwood's Wings of Hope Achievement Awards (WOHAA) teams this year, set off to climb the tallest mountain in Wales - all for charity.
We had been planning for months, sorting out travel, accommodation, food and routes for the climb; our team of six girls were to be accompanied by two of our parents, Peter and Justine, and Kyle, Emily's brother who is a professional mountaineer. It was a massive sponsorship event and we appealed to everyone we knew for donations towards our team as the half term got closer and closer- until it was time to pack our huge bags of hiking gear and assemble on the Sunday morning. It was all going well until one of the team checked the weather forecast and we realised our trip coincided with the worst storm in 25 years for most of the UK, meaning gale force winds and freezing weather. As we drove up to Wales we all desperately hoped that on our climb days it would be safe enough to ascend Snowdon, but it didn't look good.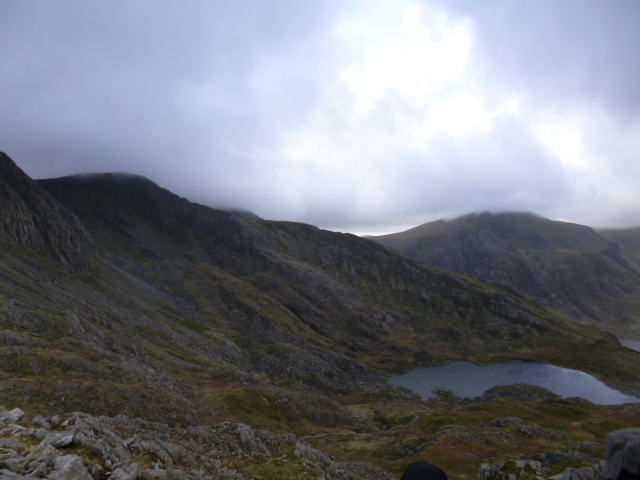 We had planned for two possible climbing days to allow for weather changes, so on the first day we got up at 6.30am and immediately checked the weather outlook. Kyle, as our residential expert, said that we could give it a go but if the wind speed got any higher than on the forecast it just wouldn't be safe. We loaded up on waterproof clothing and drove up to the base of Snowdon where we could set off but as we got out of the cars it was evident that the wind was going to be a bigger issue than predicted. We were already being blown around! Gathering in a café by the car park the adults agreed that it was not safe enough and we decided to go on a much lower walk around a nearby mountain lake. At that level it was less windy and everyone had a great time hiking and enjoying the views.
The next day the weather looked a little better but still not calm enough to attempt Snowdon so Kyle suggested another walk that was at the base of Mount Tryfan, and harder than our previous expedition. We were quite high up before it was suggested that we climbed Tryfan instead which is roughly one hundred feet below Snowdon, and everybody was very eager to actually get up a mountain as we were sponsored to do. So, we started up, and the girls in the team who hadn't climbed a mountain before started to realise how hard it really was… It was a lot of struggle but the views were fantastic and, although we had occasional periods of hail and strong winds, the weather was OK. The last section of the trek before the summit was a scramble around huge boulders and rocks, that we later found out were harder to navigate than most of the Snowdon climb, which cheered us up considerably. At long last, we did all reach the top, and had a well deserved break looking down at Wales below.
Obviously we still had to get down but it was a much faster process and we reached the base at about 4.30pm just as the sun was beginning to go down. T he whole team was absolutely exhausted and aching, grumpily noticing that Kyle the professional was practically unaffected, but it had been a fantastic experience and we were all so proud of ourselves. The next day we drove back home and then had to tell all of our sponsors that we hadn't actually climbed Snowdon. Fortunately, the majority said they were still happy to sponsor us- and totalling the promised money (we haven't yet collected it all) our team have raised over £650!
If you would like to raise our total and donate to the Wings of Hope, our Just Giving site is: www.justgiving.com/teamlolwohaa. The Wings of Hope website is www.thewingsofhope.org if you would like to find out more about the Awards and what the charity does. Thank you!
Team STEP - Francesca Reynolds (10D), Sophie Collard (10B), Lucy Warren (10J), Jasmine Farrelly (10C), Emily-Anne Rance (10B) and Stefy Barton (10B)