Collingwood''s Musical Extravaganza
Local Primary school pupils join Collingwood's students for a musical evening.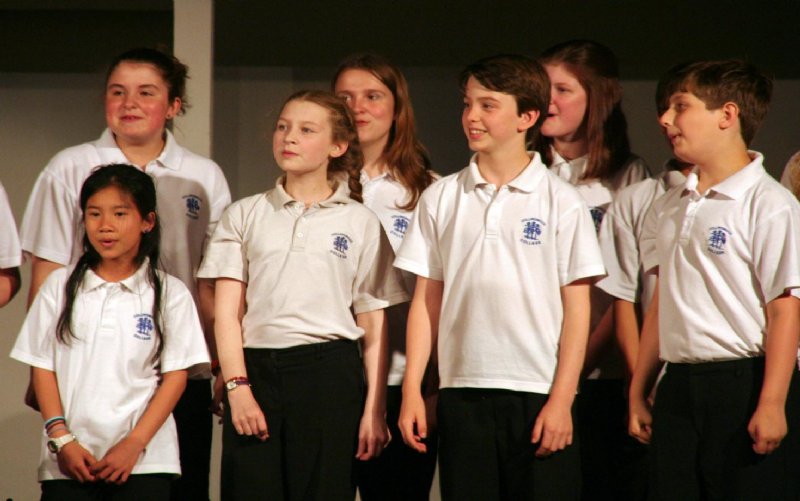 A Musical extravaganza took place at Collingwood on Tuesday 2 July. Young musicians from all around Surrey Heath contributed to a very successful concert, the first of its kind involving students from seven schools across the Primary and Secondary phases. The youngest performers at eight years old came from Bisley C of E Primary School, whilst at the other end of the spectrum some students from Collingwood College were fifteen.

Six of the schools performed choral items showing that singing is very much 'alive' in the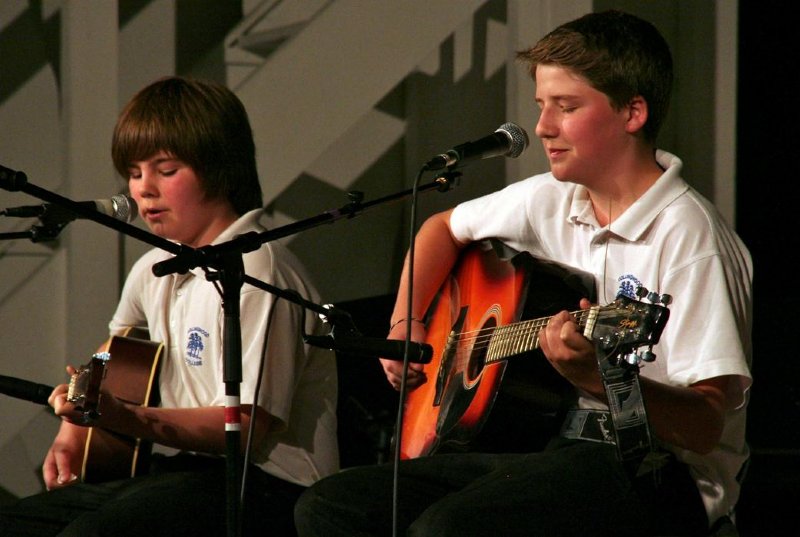 local area. Ravenscote Community Junior School added variety to the proceedings with two songs from their rock band. Singers from Cordwalles Junior School entertained the audience with a delightful warm up and Crawley Ridge Junior Choir's songs had very demanding piano accompaniments. The largest choirs came from Hammond School and Holy Trinity Primary School.

All the performers had rehearsed at their individual schools before their final 'sound check' on the large stage at Collingwood College on Tuesday afternoon. The recently installed sound system ensured voices and instruments were clearly audible.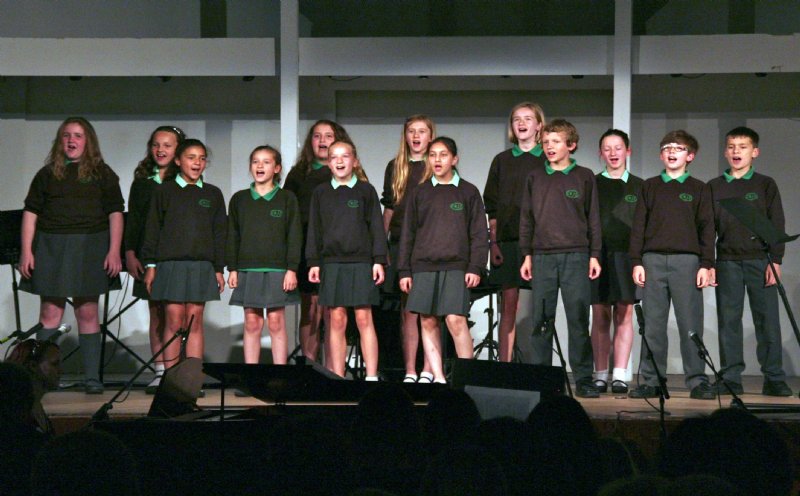 Everyone performed with enthusiasm and commitment, giving their very best and revealing some great personalities amongst the performers.

Miss Pugh – Head of Music Department