Engineering Competition at Fluor
Ye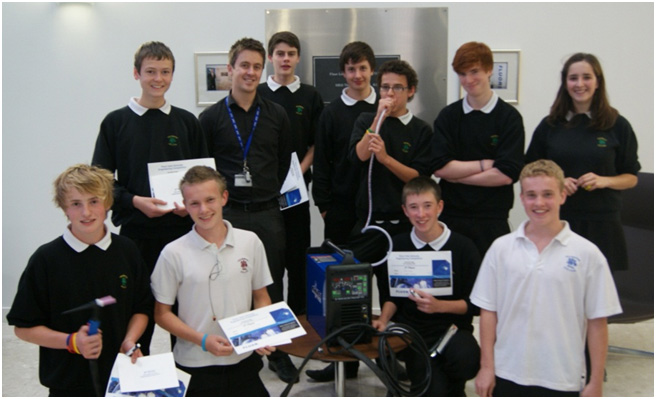 ar 11 students studying Engineering and Electronics took part recently in an engineering challenge at Fluor HQ in Farnborough.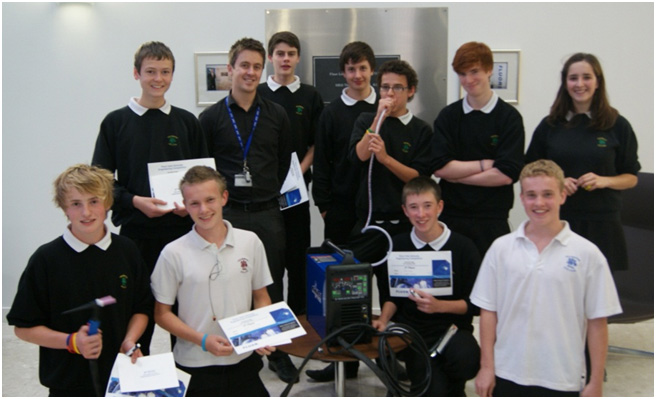 Pictured left are students and Mr Winter with our newly-donated £1500 TIG welder, courtesy of Fluor. This equipment will allow us to weld aluminium and other materials in engineering. We are going to use it to make a new, lighter weight aluminium chassis for our MK2 Green Power car.
The students took part in an engineering challenge to build a device that could raise a load (in this case, an eraser) 25cm into the air in the time range of 5-7 seconds - no faster, no slower ... This might sound easy, except the only materials provided were paper, paperclips, scotch tape, rubber bands, 2 pencils and some thread. (If you would like to read the full story on the challenge, please see our newsletter dated 19th October 2011 - click here to access our newsletters section).