Emma Gilmour Visits Collingwood College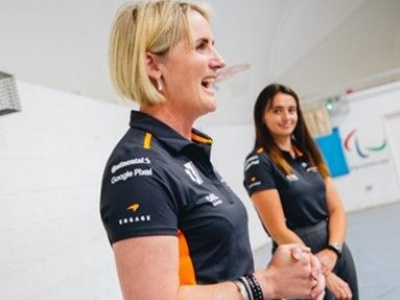 On Monday 22 May we were delighted that Emma Gilmour visited Collingwood College.
Emma is McLaren's first ever female driver, and she gave an inspirational talk to our Year 7 students and the Status Racing team about her journey so far and her career to date which resonated with our students as it linked to our values of Aspiration, Perseverance, Inclusiveness, Integrity and Achievement.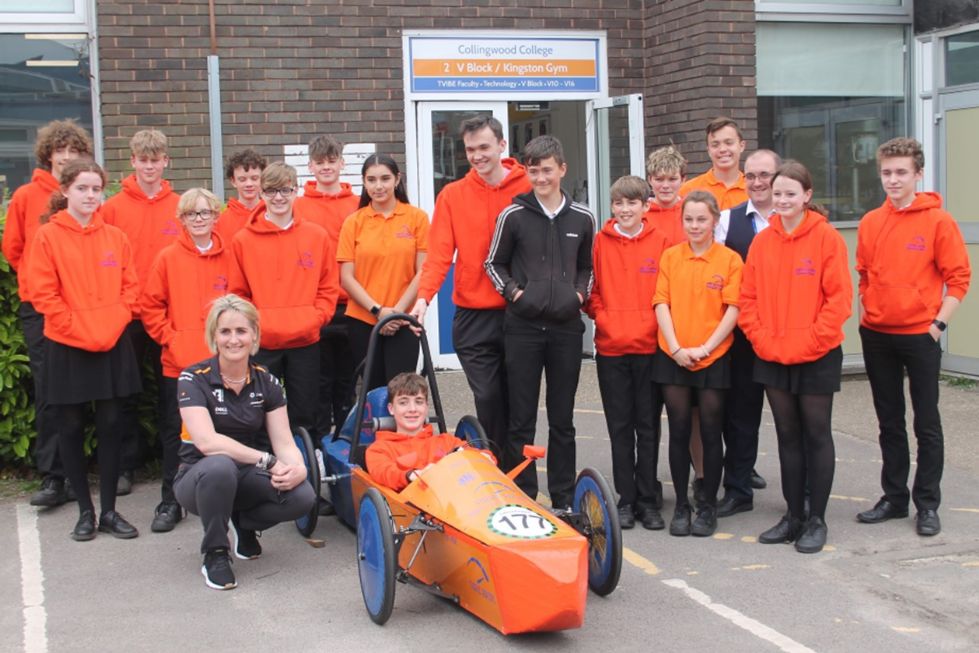 This was followed by a 15-minute question and answer session before Emma visited our Technology Department and spent time with the Status Racing team who were able to showcase their cars and discuss the amazing progress that they have made over the years.
It really was an inspirational visit and special thanks to Head Student, Sophie Cherry who organised the event …
I was fortunate to meet Emma Gilmour at the Goodwood Festival of Speed in June last year. I was so inspired by the conversation we had, I decided to send her a message to see if it would be possible for her to make a future visit to Collingwood, to talk about her motorsport career and her experience at being McLaren's first ever female driver.
I was delighted when Emma replied - she introduced me to Georgina in the marketing team at McLaren and after numerous emails between Emma, Georgina and myself over the last 10 months, we managed to find a convenient time for Emma to visit the College. It was wonderful that Emma was able to come in and speak to our students about her journey and answer all the questions our students asked her. It was an inspirational visit and something I am very proud to have been involved in. Sophie Cherry - Head Student
Believe Succeed!
Mr Chauhan - Senior Assistant Principal